The Zico table lamp showcases an on-trend metallic finish that adds a modern touch to any setting. With its sleek design, it offers downward illumination, creating a focused and functional lighting experience. Cordless and boasting an IP43 rating, the Zico lamp is suitable for indoor and outdoor use, providing versatility and style without compromising on performance. Whether in your home or a commercial setting, the Zico table lamp combines contemporary aesthetics with practicality for a well-rounded lighting solution.
Regular price
RRP
$149.00
/
Out of Stock
Estimated arrival date: 05-FEB-2024
---
Telbix is a wholesale business only. If you're interested in purchasing one of our products as an individual, please visit one of our excellent authorised distributors.
FIND AUTHORISED DISTRIBUTOR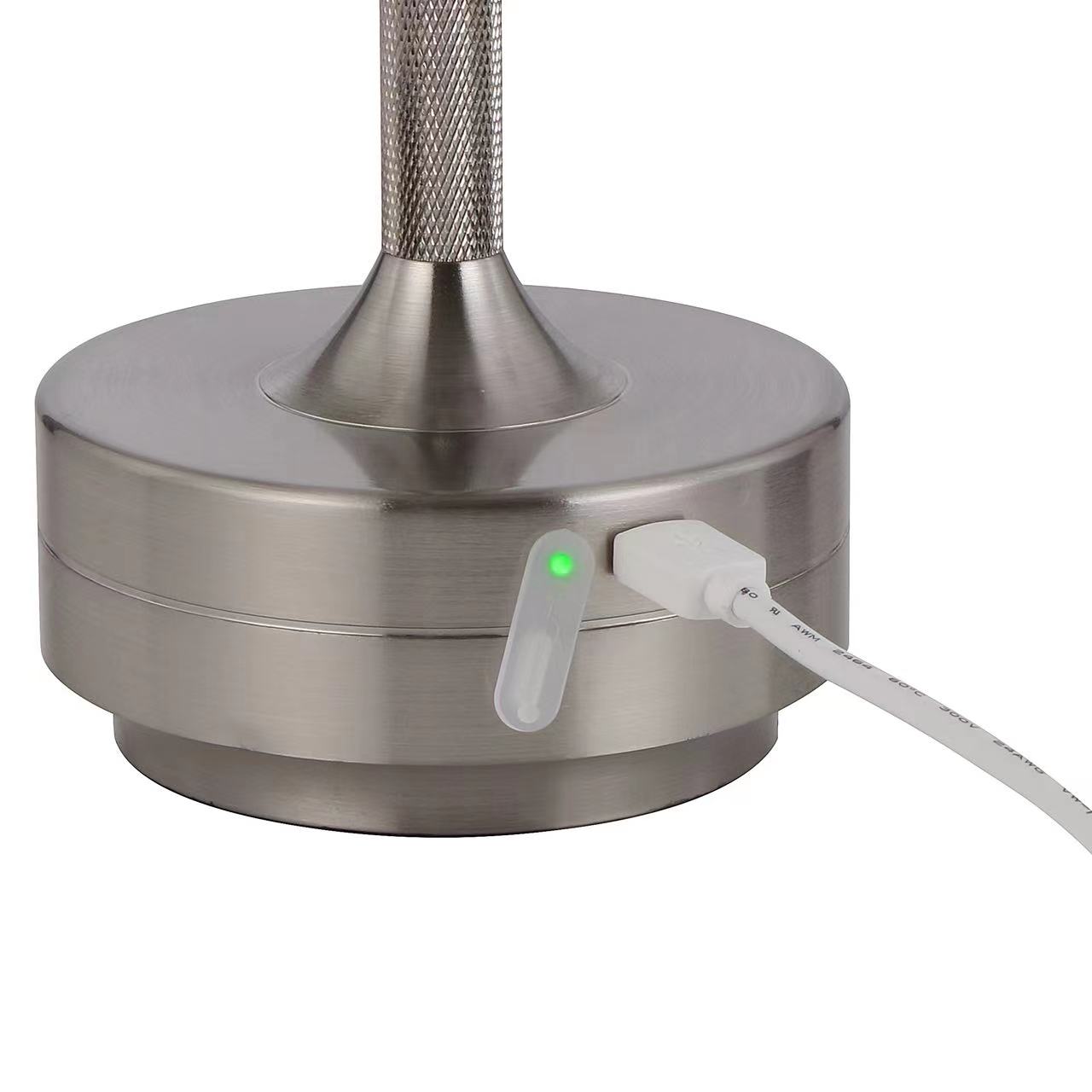 Colour and Material

Fixture Color

: Antique Gold

Fixture Finish

: Gloss

Fixture Material

: Aluminium

Cable Color

: White

Cable Material

: PVC

Diffuser Color

: Frost
Size

Fixture Diameter (cm)

: 13.00

Fixture Height (cm)

: 28.00

Fixture Weight (Kg)

: 0.40

Cable Length (cm)

: 100
Specifications

Approvals

: RCM

Assembly Required

: No

Box Contents (degree)

: Instruction

Color Kelvin

: 3 CCT (3000k - 4000k - 5000k)

Color Temperature

: Warm White; Natural White; Cool White

Dimmable

: Touch

Electrical Protection

: CLASS III

Globe / Light Source included

: Yes

Globe / Light Source qty

: 1

Globe Type

: LED integrated SMD

IP Rating

: IP43

Lumens

: 300

USB Port

: Yes

Voltage Input

: 240V

Replacement Warranty

: *2 Years

Wattage (max)

: 3
Product Maintenance

Care Instructions

: Do not use strong liquid cleaners,Wipe clean with a dry cloth
Dimensions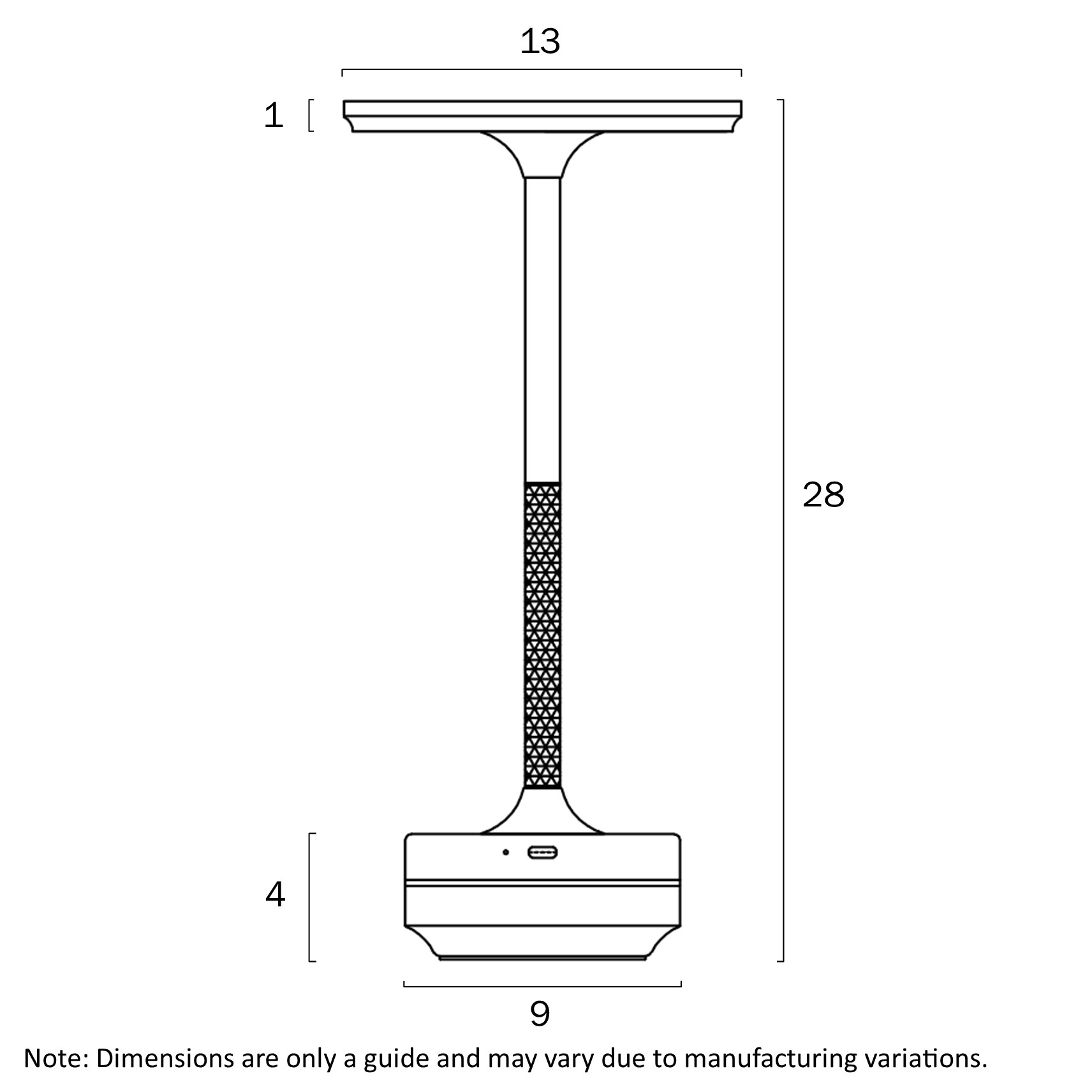 Downloads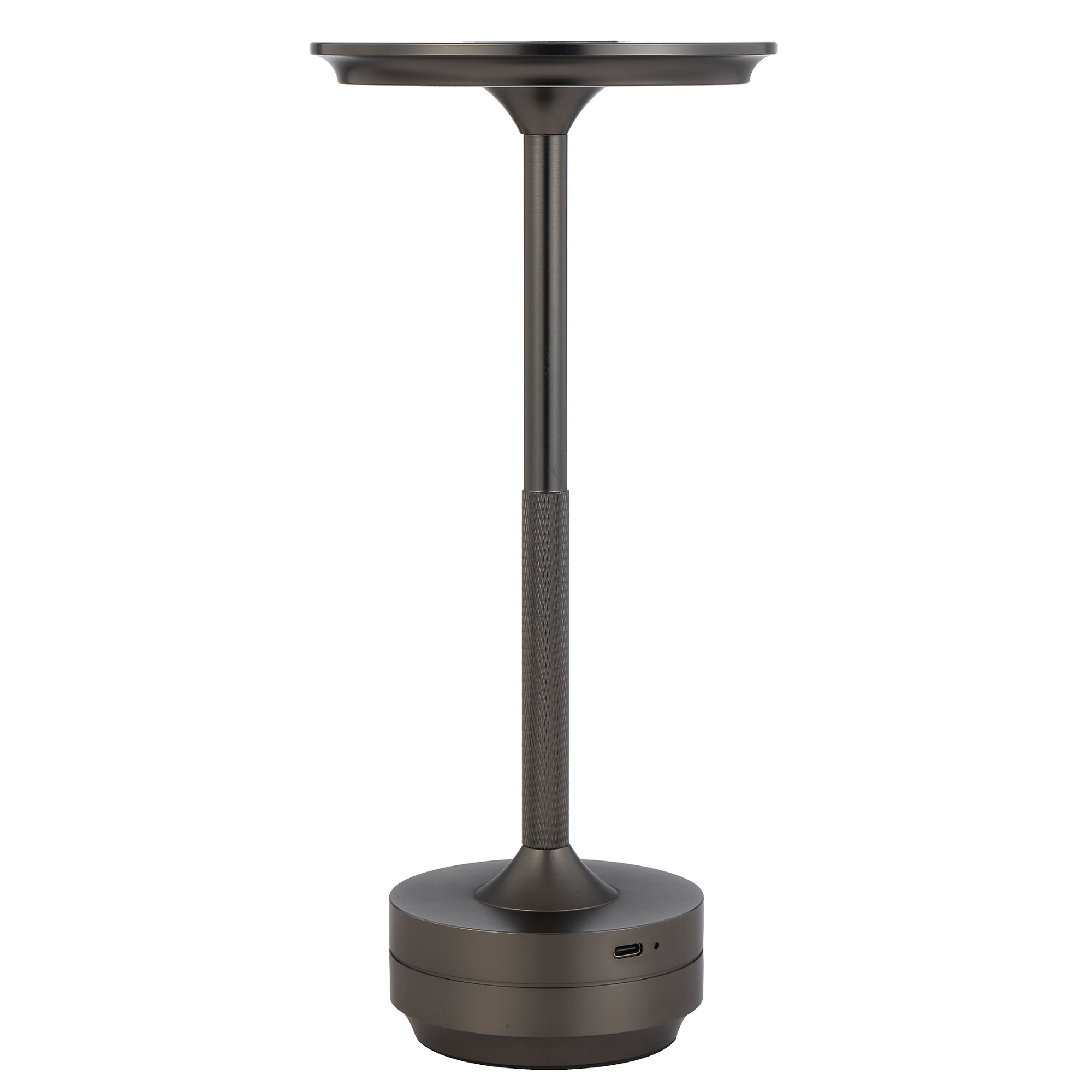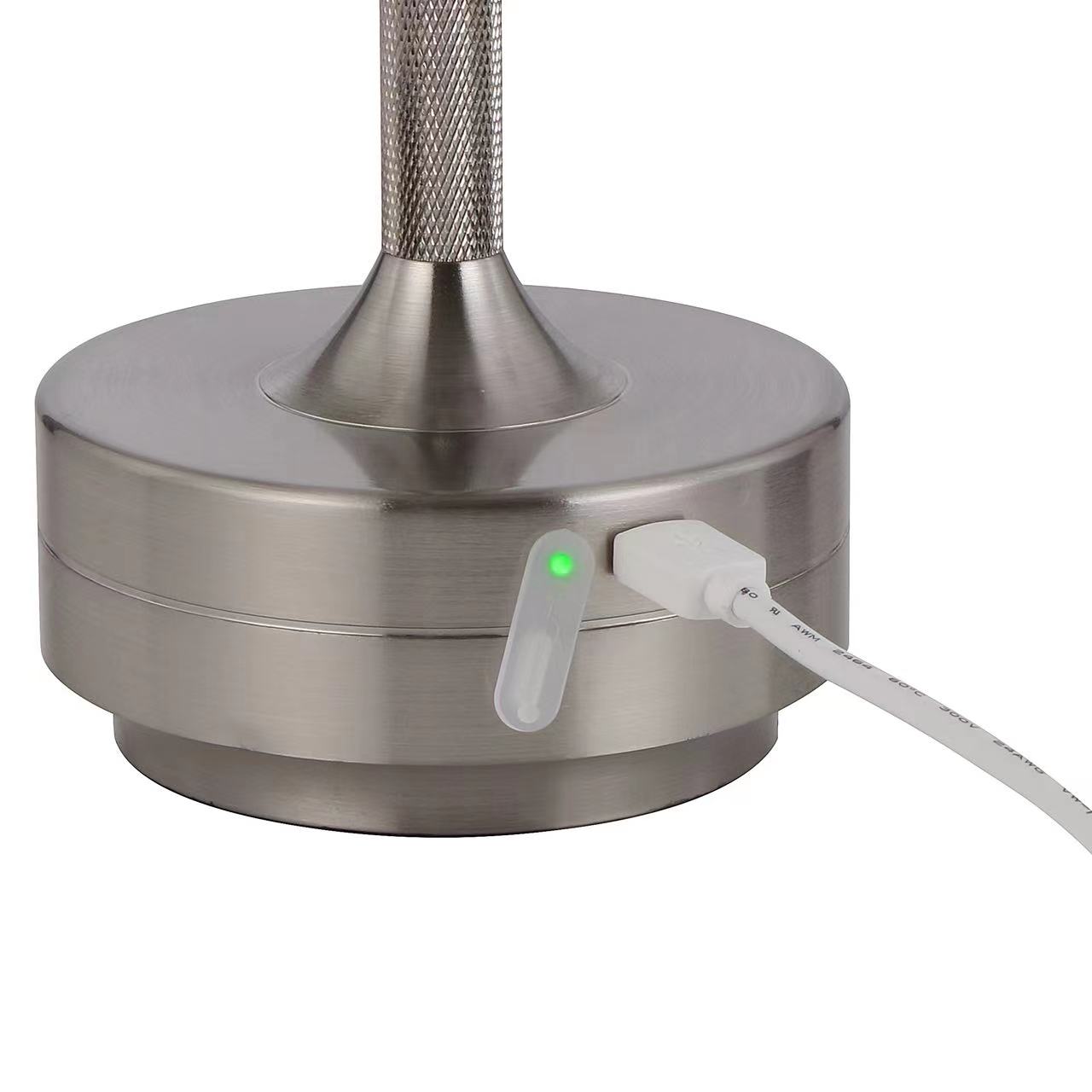 Colour and Material

Fixture Color

: Gun Metal

Fixture Finish

: Gloss

Fixture Material

: Aluminium

Cable Color

: White

Cable Material

: PVC

Diffuser Color

: Frost
Size

Fixture Diameter (cm)

: 13.00

Fixture Height (cm)

: 28.00

Fixture Weight (Kg)

: 0.40

Cable Length (cm)

: 100
Specifications

Approvals

: RCM

Assembly Required

: No

Box Contents (degree)

: Instruction

Color Kelvin

: 3 CCT (3000k - 4000k - 5000k)

Color Temperature

: Warm White; Natural White; Cool White

Dimmable

: Touch

Electrical Protection

: CLASS III

Globe / Light Source included

: Yes

Globe / Light Source qty

: 1

Globe Type

: LED integrated SMD

IP Rating

: IP43

Lumens

: 300

USB Port

: Yes

Voltage Input

: 240V

Replacement Warranty

: *2 Years

Wattage (max)

: 3
Product Maintenance

Care Instructions

: Do not use strong liquid cleaners,Wipe clean with a dry cloth
Dimensions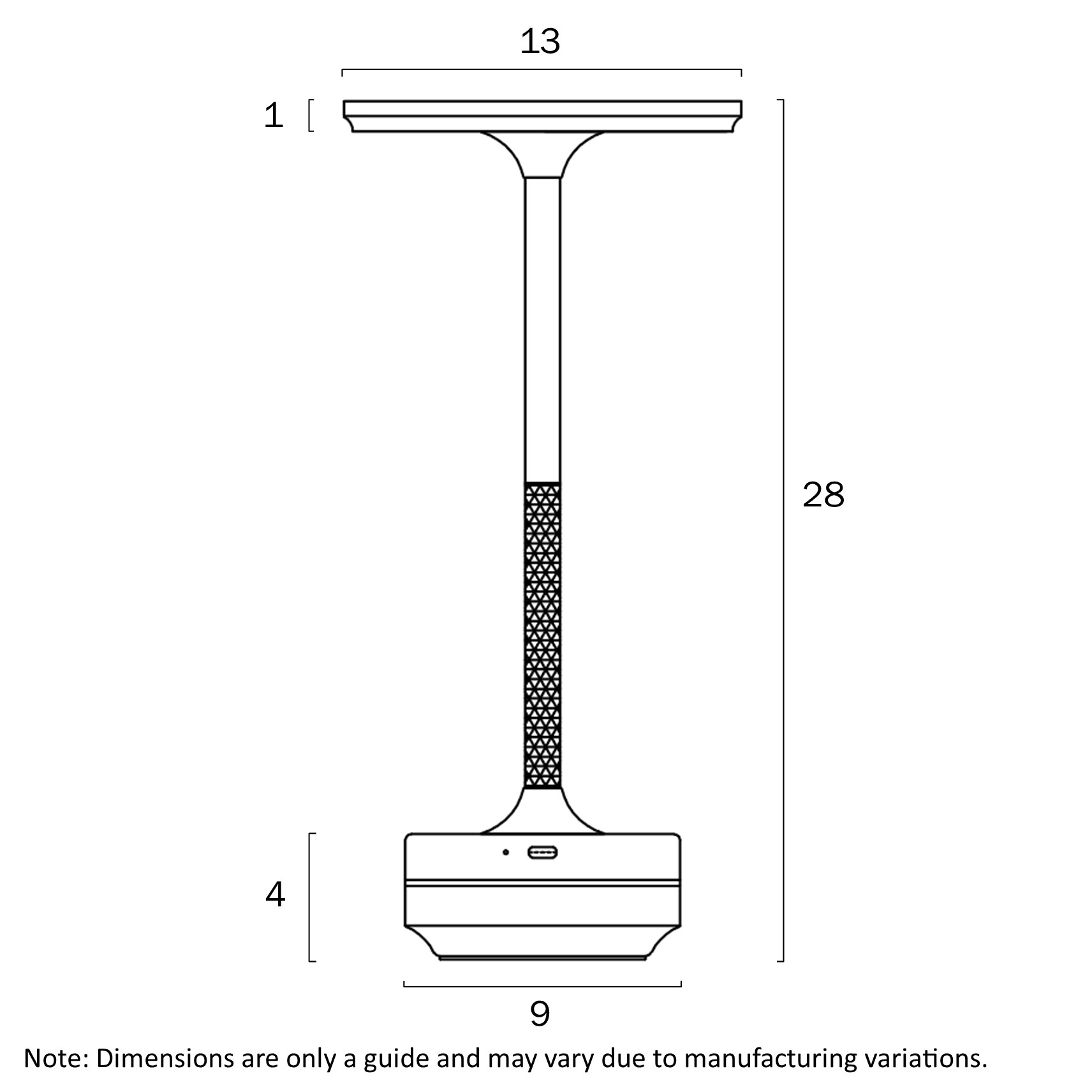 Downloads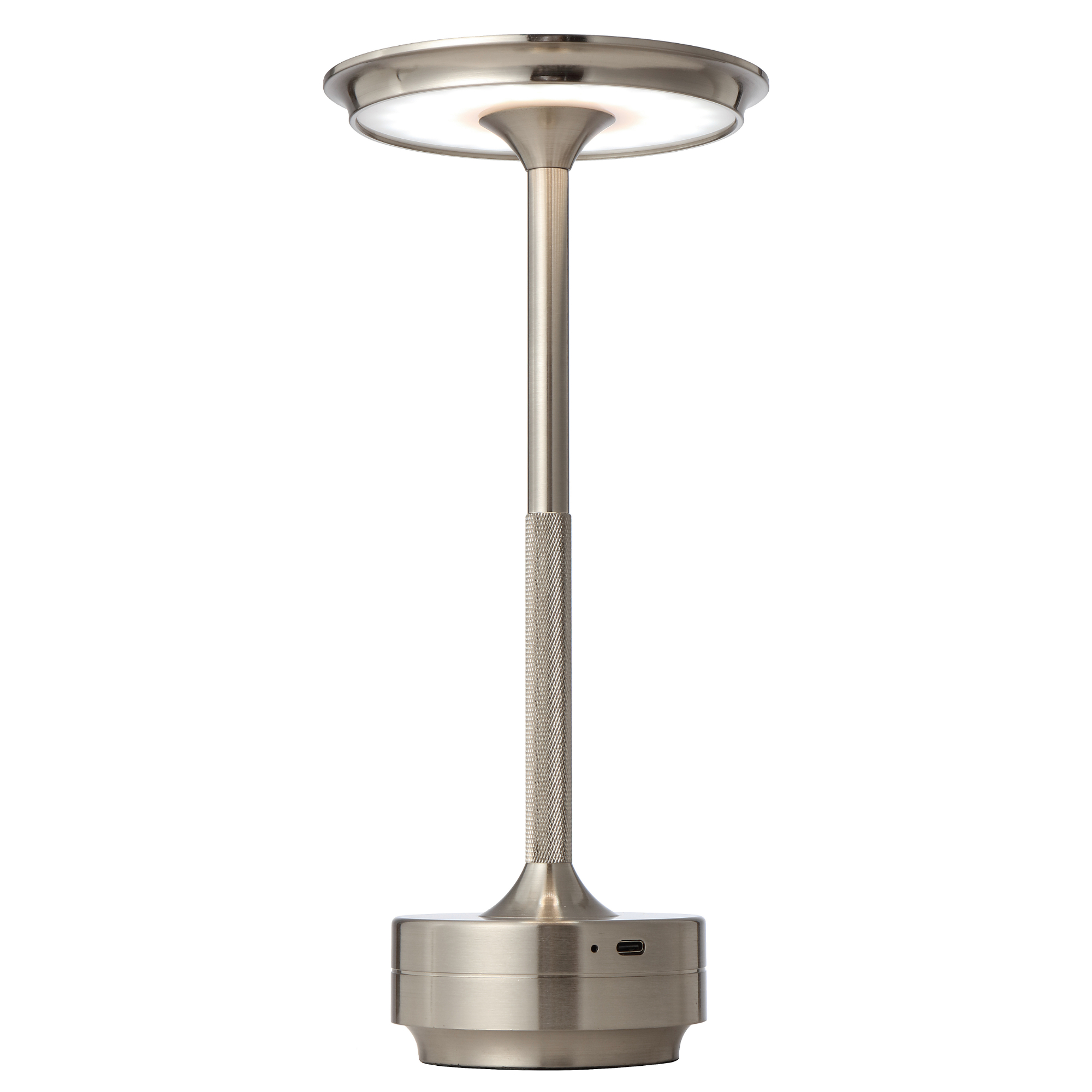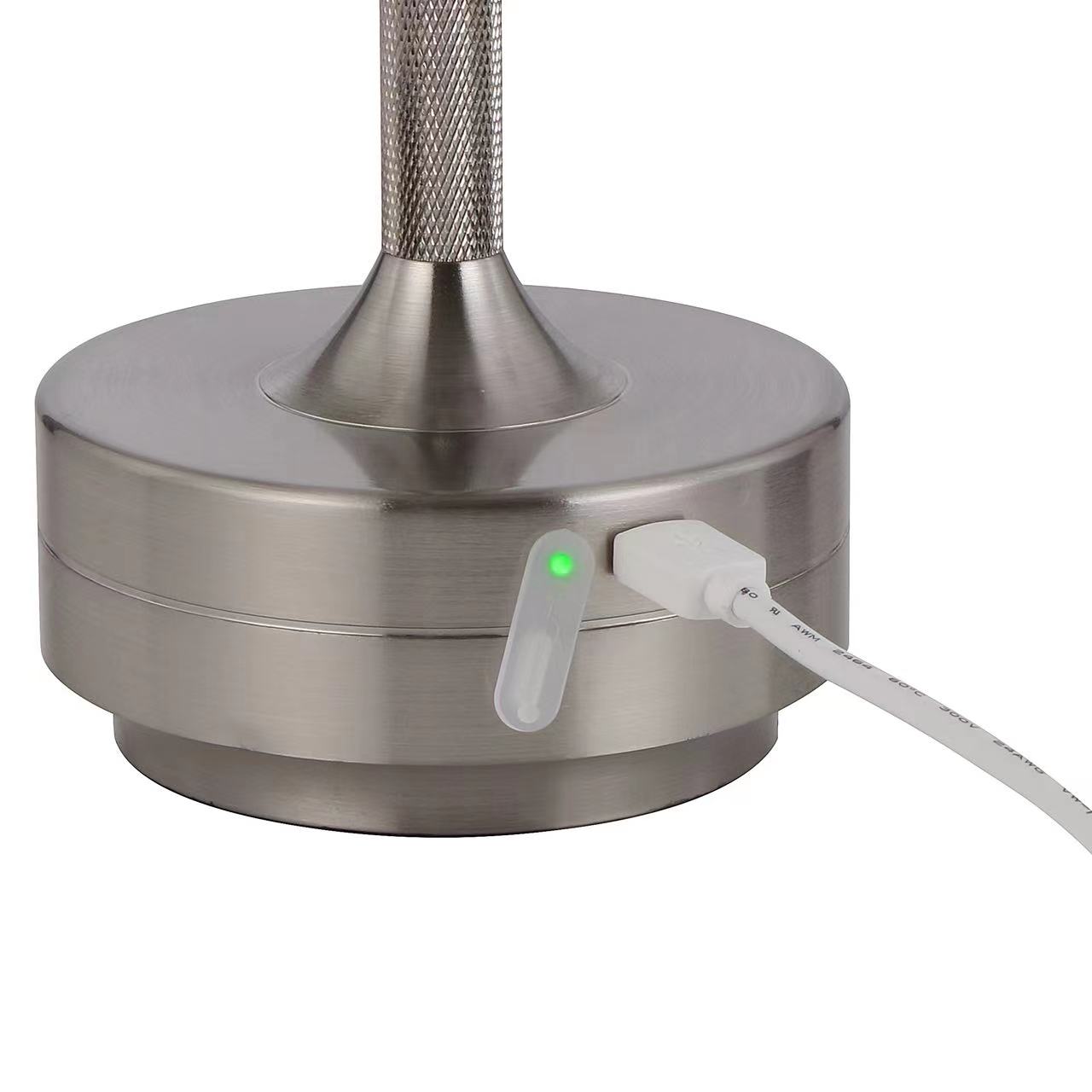 Colour and Material

Fixture Color

: Nickel

Fixture Finish

: Gloss

Fixture Material

: Aluminium

Cable Color

: White

Cable Material

: PVC

Diffuser Color

: Frost
Size

Fixture Diameter (cm)

: 13.00

Fixture Height (cm)

: 28.00

Fixture Weight (Kg)

: 0.40

Cable Length (cm)

: 100
Specifications

Approvals

: RCM

Assembly Required

: No

Box Contents (degree)

: Instruction

Color Kelvin

: 3 CCT (3000k - 4000k - 5000k)

Color Temperature

: Warm White; Natural White; Cool White

Dimmable

: Touch

Electrical Protection

: CLASS III

Globe / Light Source included

: Yes

Globe / Light Source qty

: 1

Globe Type

: LED integrated SMD

IP Rating

: IP43

Lumens

: 300

USB Port

: Yes

Voltage Input

: 240V

Replacement Warranty

: *2 Years

Wattage (max)

: 3
Product Maintenance

Care Instructions

: Do not use strong liquid cleaners,Wipe clean with a dry cloth
Dimensions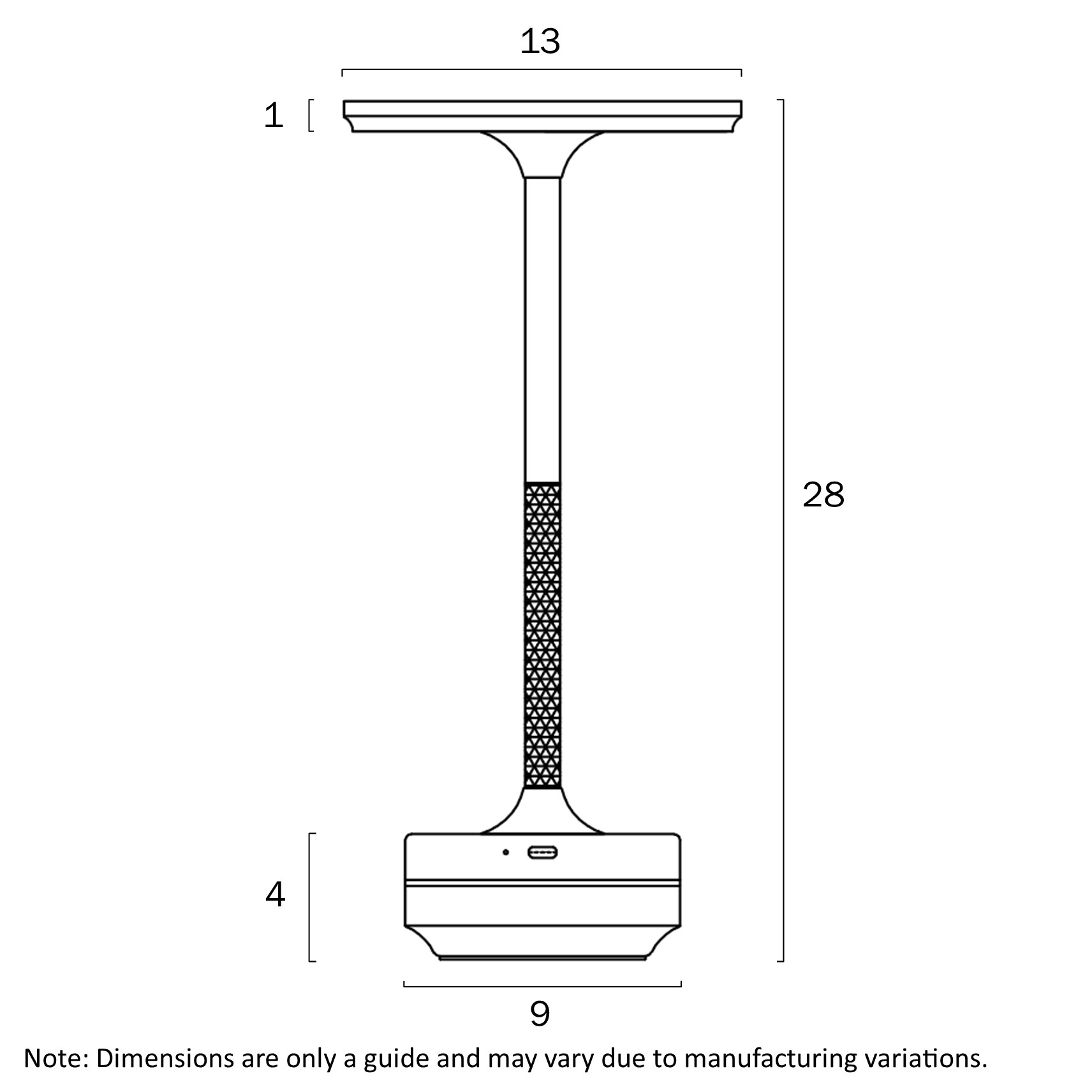 Downloads