The Rana family is a high-quality construction of hand-woven rattan material forming a teardrop shaped shade. When illuminated, textured shadowing will enliven surrounding surfaces giving a wonderful accent to your living space. The Rana family includes pendant, table and floor lamp variations.
Regular price
RRP
$473.00
/
---
Telbix is a direct wholesaler. If you're interested in purchasing one of our products as an individual, please visit one of our excellent authorised dealers.
FIND AUTHORISED DEALER
Are you interested in purchasing Telbix products as a business?
DEALER LOGIN
Colour and Material

Fixture Color

: Black

Fixture Material

: Iron,Rattan

Cable Color

: Black

Cable Material

: PVC

Canopy Color

: Black Matt
Size

Fixture Diameter (cm)

: 50.00

Fixture Height (cm)

: 55.00

Fixture Weight (Kg)

: 1.65

Canopy Diameter (cm)

: 10.00

Canopy Projection (cm)

: 2.50

Suspension Length (cm)

: 150.00
Specifications

Approvals

: RCM

Dimmable

: Globe Dependant

Electrical Protection

: CLASS I - HIGH VOLTAGE, EARTH REQUIRED

Globe / Light Source qty

: 1

Globe Type

: E27

Installation Required

: Yes (by Licensed Electrician only)

IP Rating

: IP20

Wattage (max)

: 25
Product Maintenance

Care Instructions

: Do not use strong liquid cleaners,Wipe clean with a dry cloth
Dimensions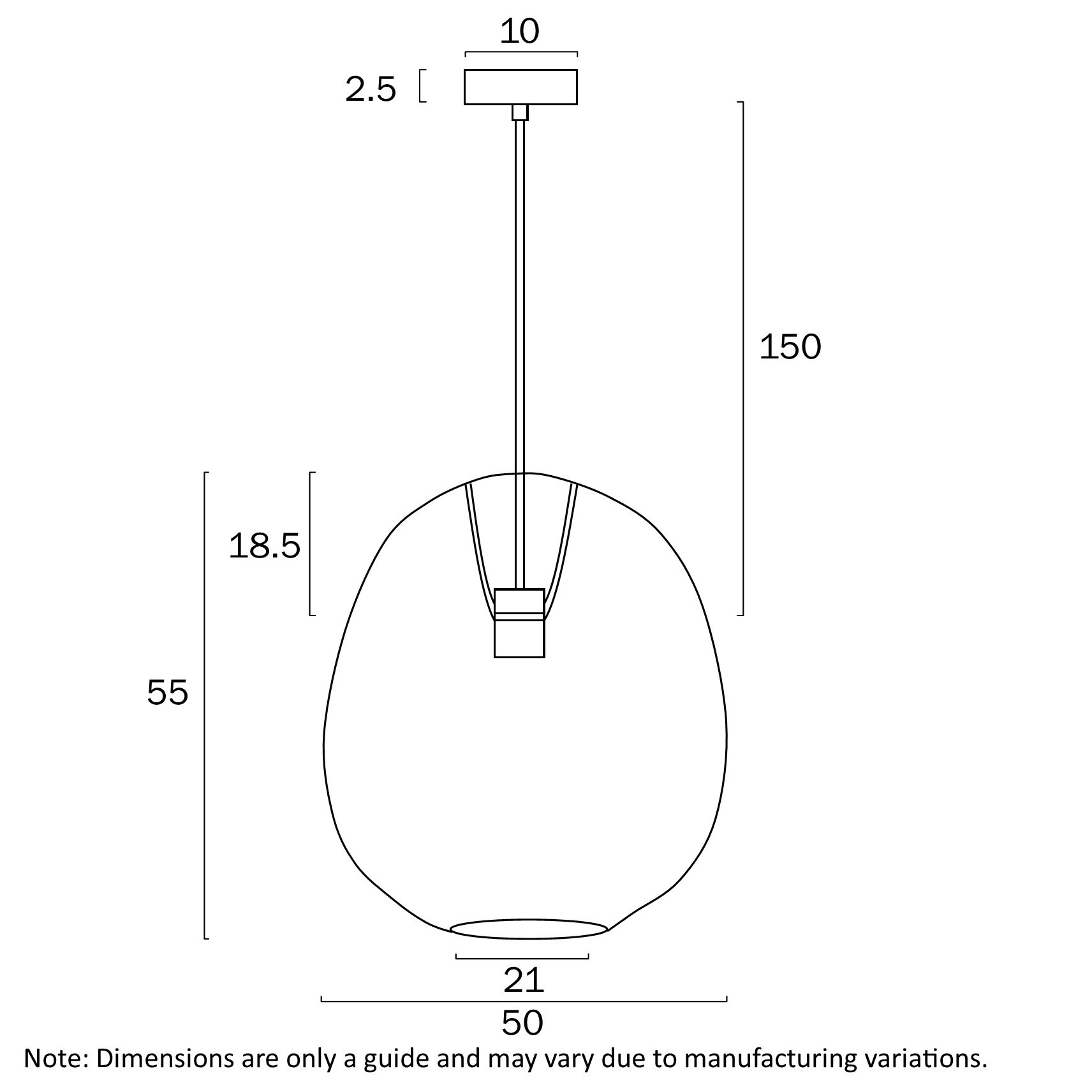 Downloads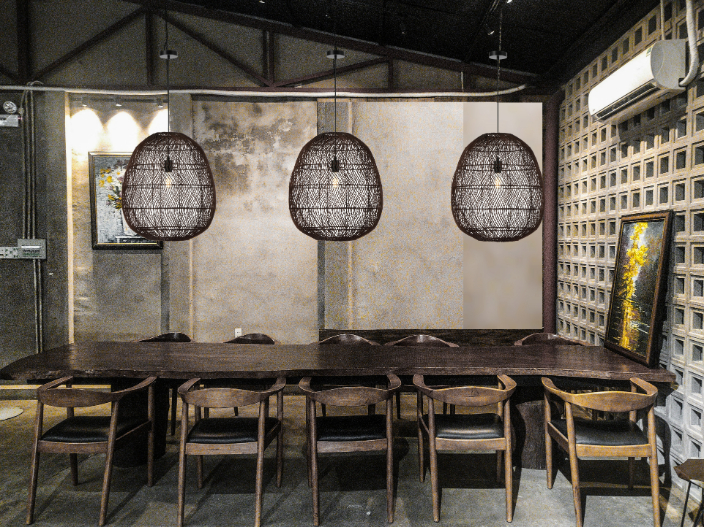 Colour and Material

Fixture Color

: Black Matt,Brown

Fixture Material

: Iron,Rattan

Cable Color

: Black

Cable Material

: PVC

Canopy Color

: Black Matt
Size

Fixture Diameter (cm)

: 50.00

Fixture Height (cm)

: 55.00

Fixture Weight (Kg)

: 1.65

Canopy Diameter (cm)

: 10.00

Canopy Projection (cm)

: 2.50

Suspension Length (cm)

: 150.00
Specifications

Approvals

: RCM

Dimmable

: Globe Dependant

Electrical Protection

: CLASS I - HIGH VOLTAGE, EARTH REQUIRED

Globe / Light Source qty

: 1

Globe Type

: E27

Installation Required

: Yes (by Licensed Electrician only)

IP Rating

: IP20

Wattage (max)

: 25
Product Maintenance

Care Instructions

: Do not use strong liquid cleaners,Wipe clean with a dry cloth
Dimensions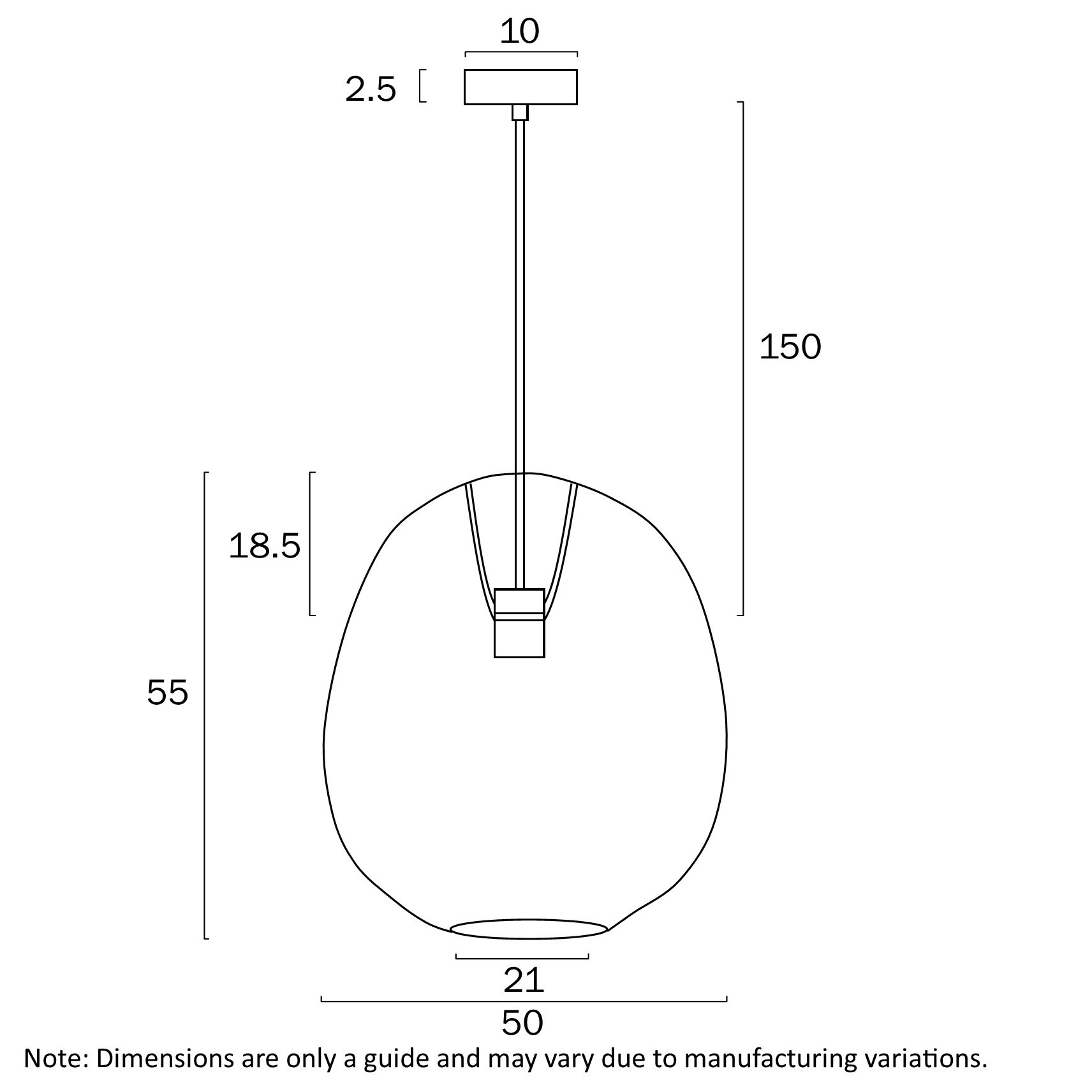 Downloads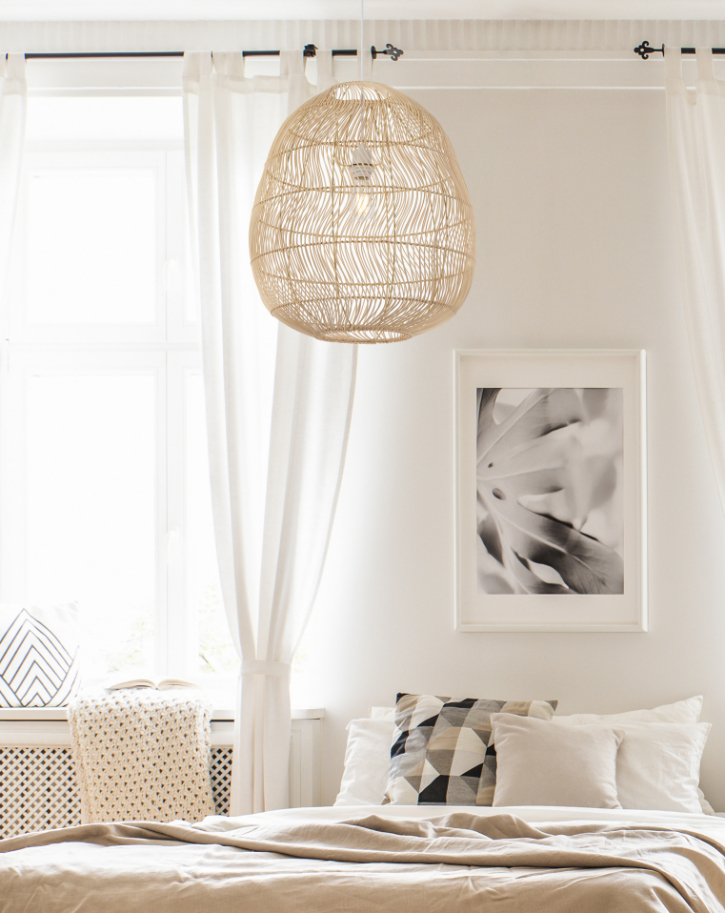 Colour and Material

Fixture Color

: Natural,White

Fixture Material

: Iron,Rattan

Cable Color

: White

Cable Material

: PVC

Canopy Color

: White
Size

Fixture Diameter (cm)

: 50.00

Fixture Height (cm)

: 55.00

Fixture Weight (Kg)

: 1.65

Canopy Diameter (cm)

: 10.00

Canopy Projection (cm)

: 2.50

Suspension Length (cm)

: 150.00
Specifications

Approvals

: RCM

Dimmable

: Globe Dependant

Electrical Protection

: CLASS I - HIGH VOLTAGE, EARTH REQUIRED

Globe / Light Source qty

: 1

Globe Type

: E27

Installation Required

: Yes (by Licensed Electrician only)

IP Rating

: IP20

Wattage (max)

: 25
Product Maintenance

Care Instructions

: Do not use strong liquid cleaners,Wipe clean with a dry cloth
Dimensions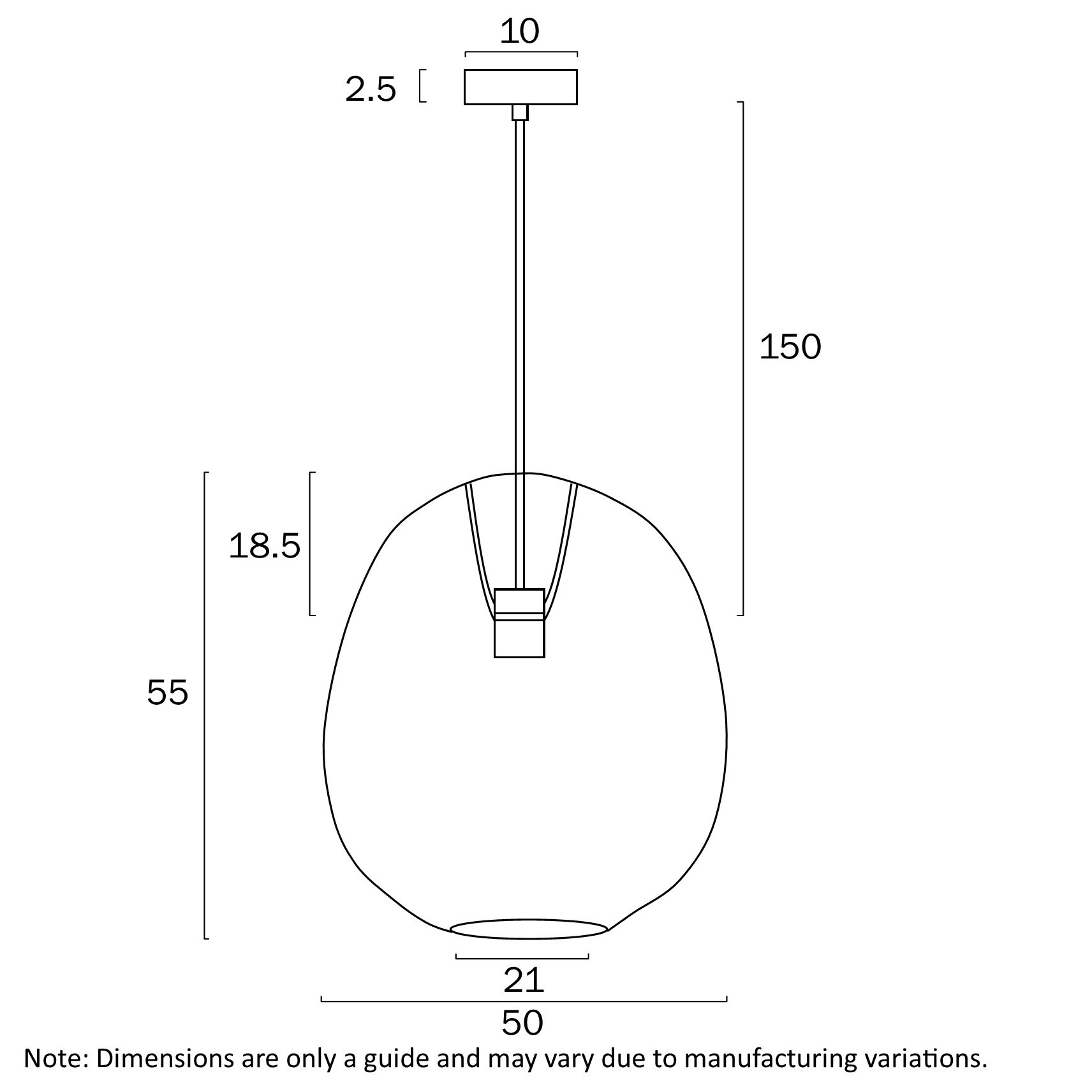 Downloads