The MORAN pendant will add elegance and style to your living space. This linear suspension is simple and striking, with just the right mix of mouth blown glass globes positioned around the central body. Available as an extra long horizontal 14 light or a vertical 3 light pendant. 3 color combinations.
Regular price
RRP
$229.00
/
---
Telbix is a direct wholesaler. If you're interested in purchasing one of our products as an individual, please visit one of our excellent authorised dealers.
FIND AUTHORISED DEALER
Are you interested in purchasing Telbix products as a business?
DEALER LOGIN
Colour and Material

Fixture Color

: Antique Gold,Opal Matt

Fixture Material

: Metal,Glass

Canopy Color

: Antique Gold

Glass Color

: Opal Matt

Shade Material

: Glass
Size

Fixture Diameter (cm)

: 23.50

Fixture Height (cm)

: 35.50

Canopy Diameter (cm)

: 12.00

Canopy Projection (cm)

: 2.50

Shade Diameter (cm)

: 10.00
Specifications

Approvals

: RCM

Dimmable

: Globe Dependant

Electrical Protection

: CLASS I - HIGH VOLTAGE, EARTH REQUIRED

Globe / Light Source qty

: 3

Globe Type

: G9

Installation Required

: Yes (by Licensed Electrician only)

IP Rating

: IP20

Wattage

: 6

Wattage (max)

: 18
Product Maintenance

Care Instructions

: Do not use strong liquid cleaners,Wipe clean with a dry cloth
Dimensions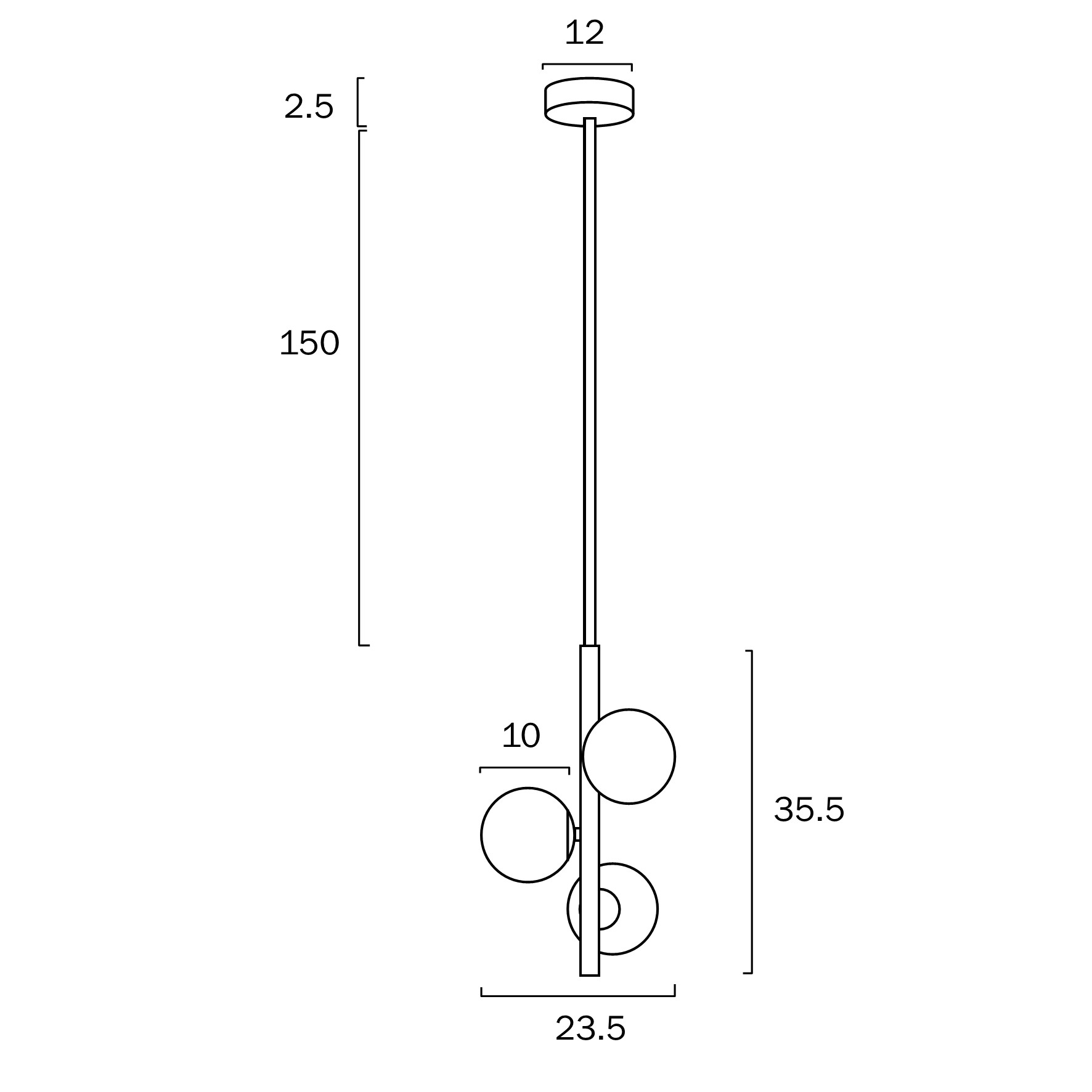 Downloads
Colour and Material

Fixture Color

: Black,Opal Matt

Fixture Material

: Metal,Glass

Canopy Color

: Black

Glass Color

: Opal Matt

Shade Material

: Glass
Size

Fixture Diameter (cm)

: 23.50

Fixture Height (cm)

: 35.50

Canopy Diameter (cm)

: 12.00

Canopy Projection (cm)

: 2.50

Shade Diameter (cm)

: 10.00
Specifications

Approvals

: RCM

Dimmable

: Globe Dependant

Electrical Protection

: CLASS I - HIGH VOLTAGE, EARTH REQUIRED

Globe / Light Source qty

: 3

Globe Type

: G9

Installation Required

: Yes (by Licensed Electrician only)

IP Rating

: IP20

Wattage

: 6

Wattage (max)

: 18
Product Maintenance

Care Instructions

: Do not use strong liquid cleaners,Wipe clean with a dry cloth
Dimensions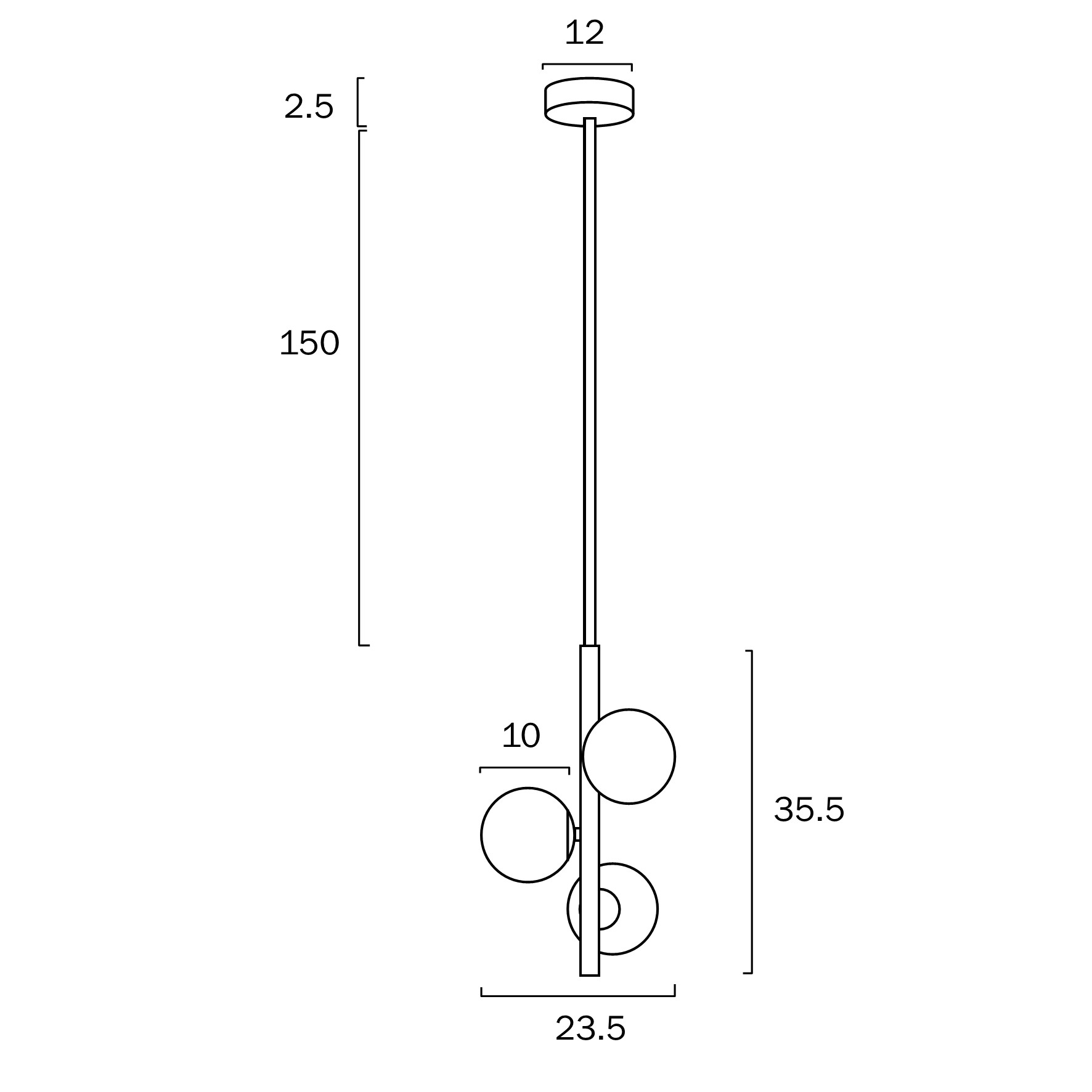 Downloads
Colour and Material

Fixture Color

: Black,Smoke

Fixture Material

: Metal,Glass

Canopy Color

: Black

Glass Color

: Smoke

Shade Material

: Glass
Size

Fixture Diameter (cm)

: 23.50

Fixture Height (cm)

: 35.50

Canopy Diameter (cm)

: 12.00

Canopy Projection (cm)

: 2.50

Shade Diameter (cm)

: 10.00
Specifications

Approvals

: RCM

Dimmable

: Globe Dependant

Electrical Protection

: CLASS I - HIGH VOLTAGE, EARTH REQUIRED

Globe / Light Source qty

: 3

Globe Type

: G9

Installation Required

: Yes (by Licensed Electrician only)

IP Rating

: IP20

Wattage

: 6

Wattage (max)

: 18
Product Maintenance

Care Instructions

: Do not use strong liquid cleaners,Wipe clean with a dry cloth
Dimensions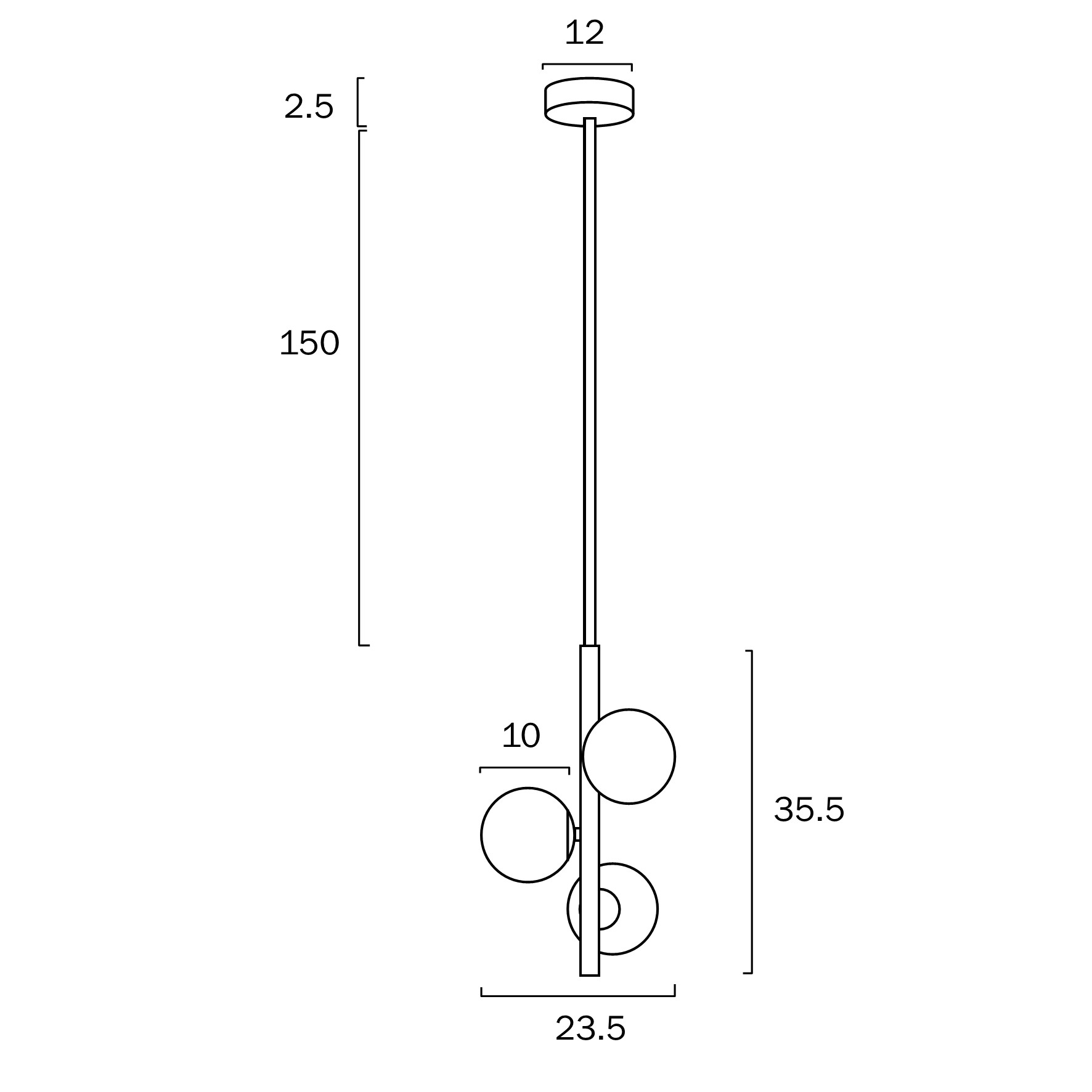 Downloads