The Bloc LED UP DOWN Indoor/Outdoor Wall Sconce features a simple rectangular wall lamp with a soft up/down projection of light suitable for both indoors or outdoor applications. The robust polycarbonate frame will provide ample lighting for either a hallway or outdoor space. This fixture utilises a colour-changeable LED light source, and is a modern and energy-efficient lighting alternative.
Regular price
RRP
$115.00
/
Out of Stock
Estimated arrival date: 15-NOV-2023
---
Telbix is a wholesale business only. If you're interested in purchasing one of our products as an individual, please visit one of our excellent authorised distributors.
FIND AUTHORISED DISTRIBUTOR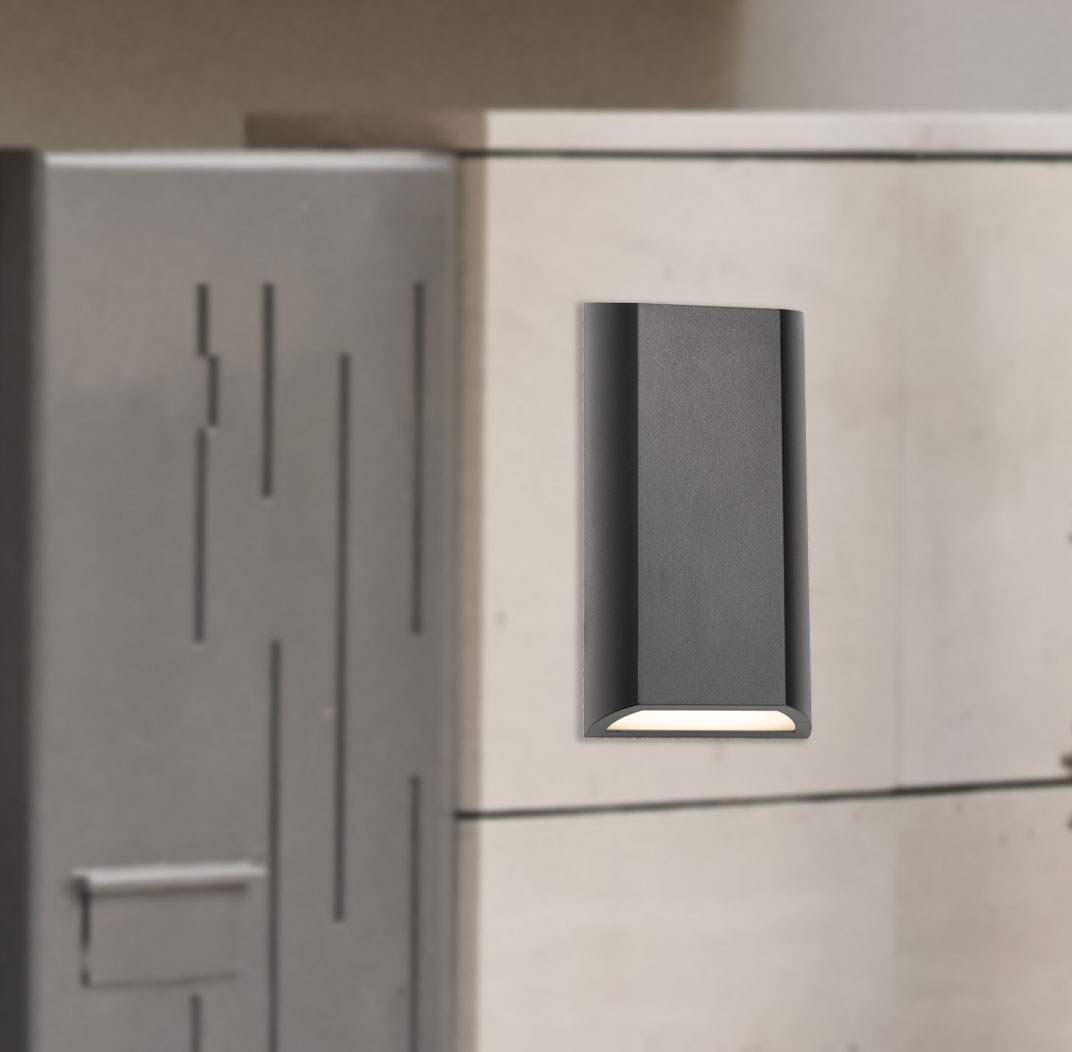 Colour and Material

Fixture Color

: Black,Opal

Fixture Material

: Polycarbonate

Diffuser Color

: Opal

Diffuser Material

: Polycarbonate
Size

Fixture Height (cm)

: 22.00

Fixture Length (cm)

: 11.50

Fixture Projection (cm)

: 5.10
Specifications

Approvals

: RCM

Assembly Required

: No

Beam Angle (degree)

: 90

Box Contents (degree)

: Basic mounting screws,Instruction

Color Kelvin

: 3 CCT (3000k - 4000k - 5000k)

Color Rendering

: >80

Color Temperature

: Warm White; Natural White; Cool White

Dimmable

: No

Electrical Protection

: CLASS II - DOUBLE INSULATED, EARTH NOT REQUIRED

Globe / Light Source included

: Yes

Globe / Light Source qty

: 2

Globe Type

: LED integrated SMD

Installation Required

: Yes (by Licensed Electrician only)

IP Rating

: IP65

Lead and Plug

: No

Lumens

: 570

Power Factor

: >0.90

Voltage Input

: 240V

Replacement Warranty

: *3 Years

Wattage

: 4

Wattage (max)

: 8
Product Maintenance

Care Instructions

: Do not use strong liquid cleaners,Wipe clean with a dry cloth
Dimensions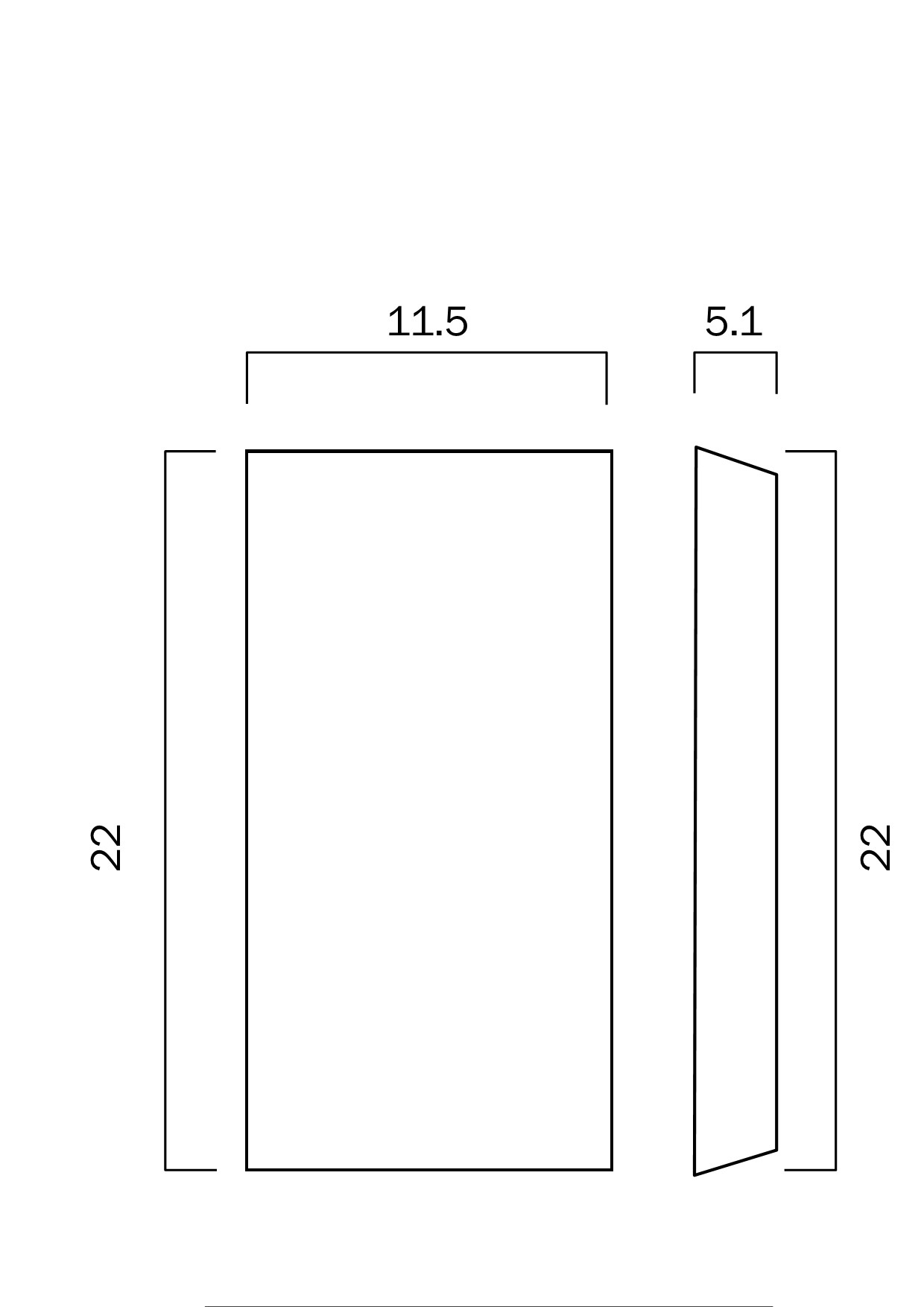 Downloads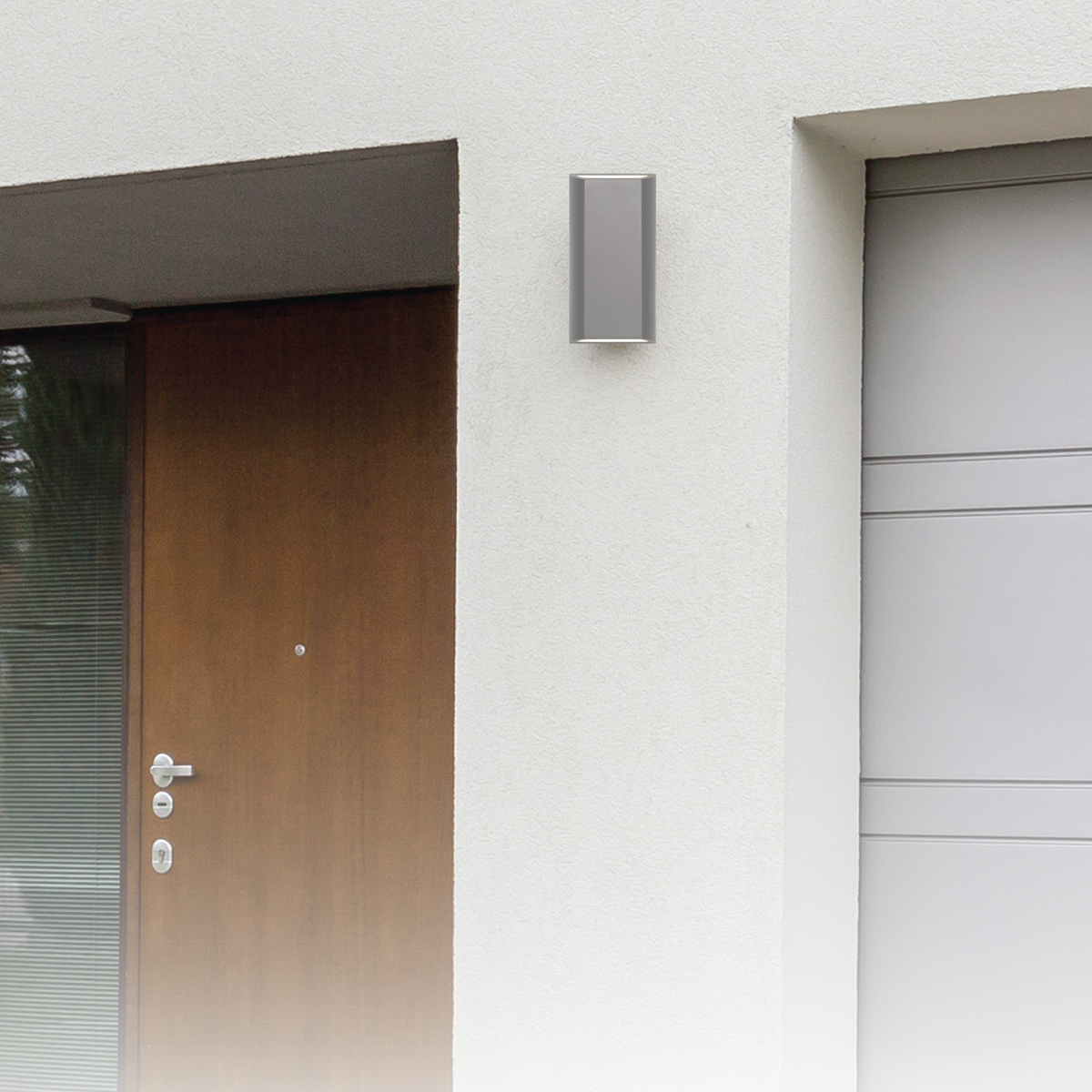 Colour and Material

Fixture Color

: Silver,Opal

Fixture Material

: Polycarbonate

Diffuser Color

: Opal

Diffuser Material

: Polycarbonate
Size

Fixture Height (cm)

: 22.00

Fixture Length (cm)

: 11.50

Fixture Projection (cm)

: 5.10
Specifications

Approvals

: RCM

Assembly Required

: No

Beam Angle (degree)

: 90

Box Contents (degree)

: Basic mounting screws,Instruction

Color Kelvin

: 3 CCT (3000k - 4000k - 5000k)

Color Rendering

: >80

Color Temperature

: Warm White; Natural White; Cool White

Dimmable

: No

Electrical Protection

: CLASS II - DOUBLE INSULATED, EARTH NOT REQUIRED

Globe / Light Source included

: Yes

Globe / Light Source qty

: 2

Globe Type

: LED integrated SMD

Installation Required

: Yes (by Licensed Electrician only)

IP Rating

: IP65

Lead and Plug

: No

Lumens

: 570

Power Factor

: >0.90

Voltage Input

: 240V

Replacement Warranty

: *3 Years

Wattage

: 4

Wattage (max)

: 8
Product Maintenance

Care Instructions

: Do not use strong liquid cleaners,Wipe clean with a dry cloth
Dimensions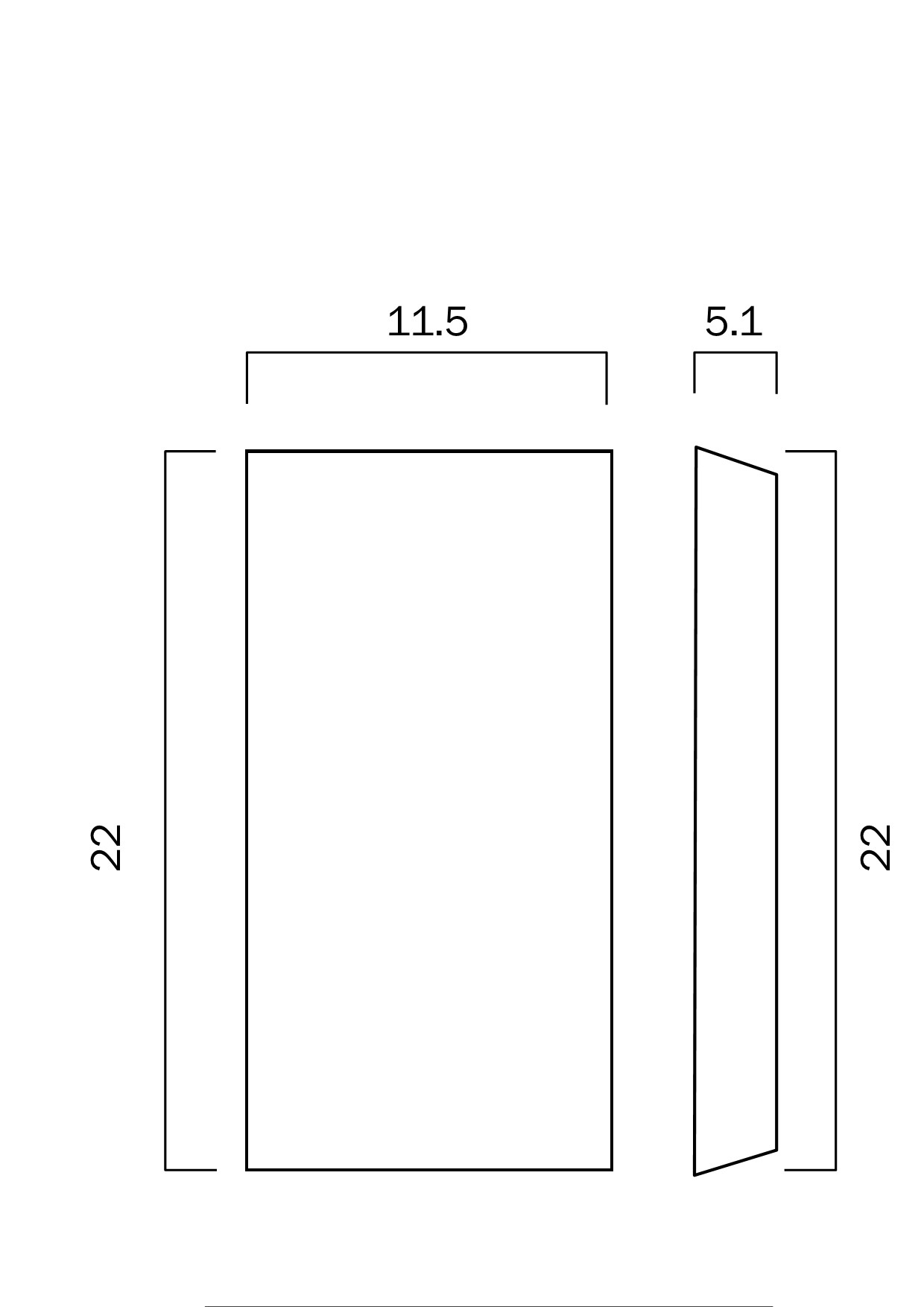 Downloads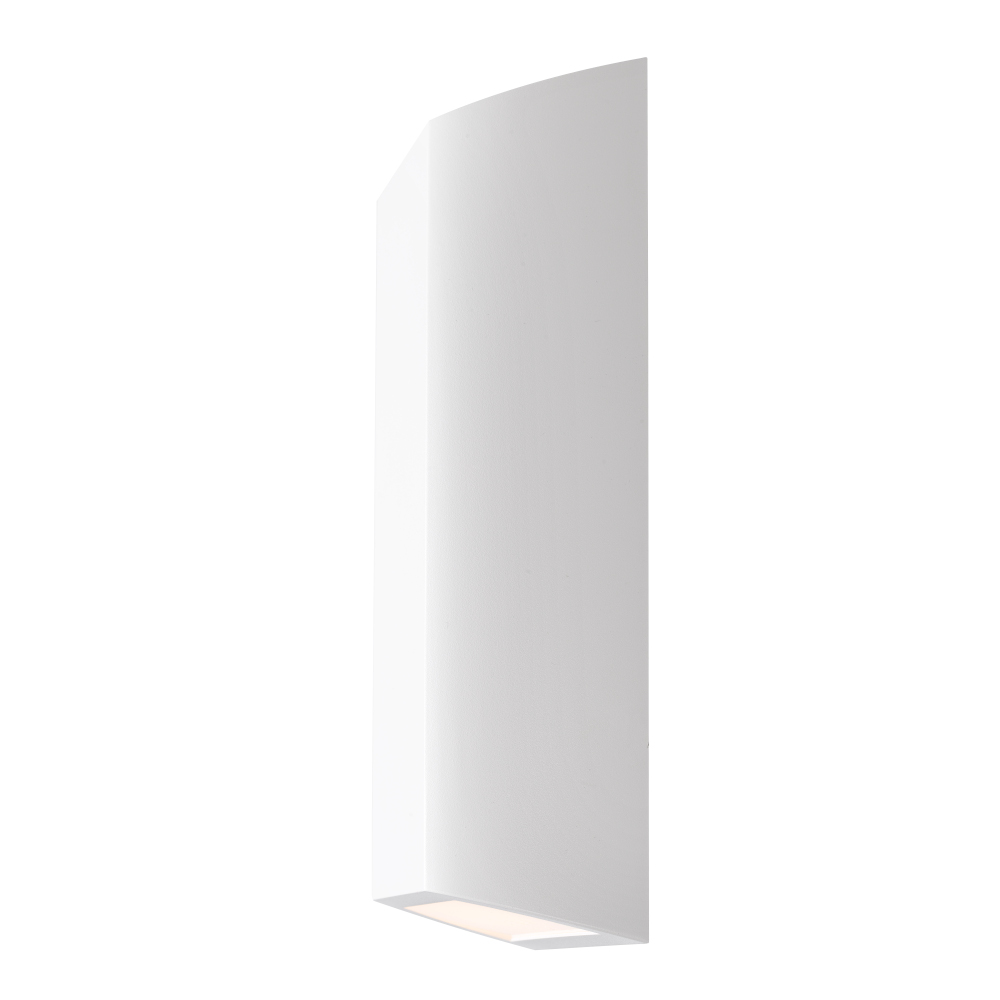 Colour and Material

Fixture Color

: White,Opal

Fixture Material

: Polycarbonate

Diffuser Color

: Opal

Diffuser Material

: Polycarbonate
Size

Fixture Height (cm)

: 22.00

Fixture Length (cm)

: 11.50

Fixture Projection (cm)

: 5.10
Specifications

Approvals

: RCM

Assembly Required

: No

Beam Angle (degree)

: 90

Box Contents (degree)

: Basic mounting screws,Instruction

Color Kelvin

: 3 CCT (3000k - 4000k - 5000k)

Color Rendering

: >80

Color Temperature

: Warm White; Natural White; Cool White

Dimmable

: No

Electrical Protection

: CLASS II - DOUBLE INSULATED, EARTH NOT REQUIRED

Globe / Light Source included

: Yes

Globe / Light Source qty

: 2

Globe Type

: LED integrated SMD

Installation Required

: Yes (by Licensed Electrician only)

IP Rating

: IP65

Lead and Plug

: No

Lumens

: 570

Power Factor

: >0.90

Voltage Input

: 240V

Replacement Warranty

: *3 Years

Wattage

: 4

Wattage (max)

: 8
Product Maintenance

Care Instructions

: Do not use strong liquid cleaners,Wipe clean with a dry cloth
Dimensions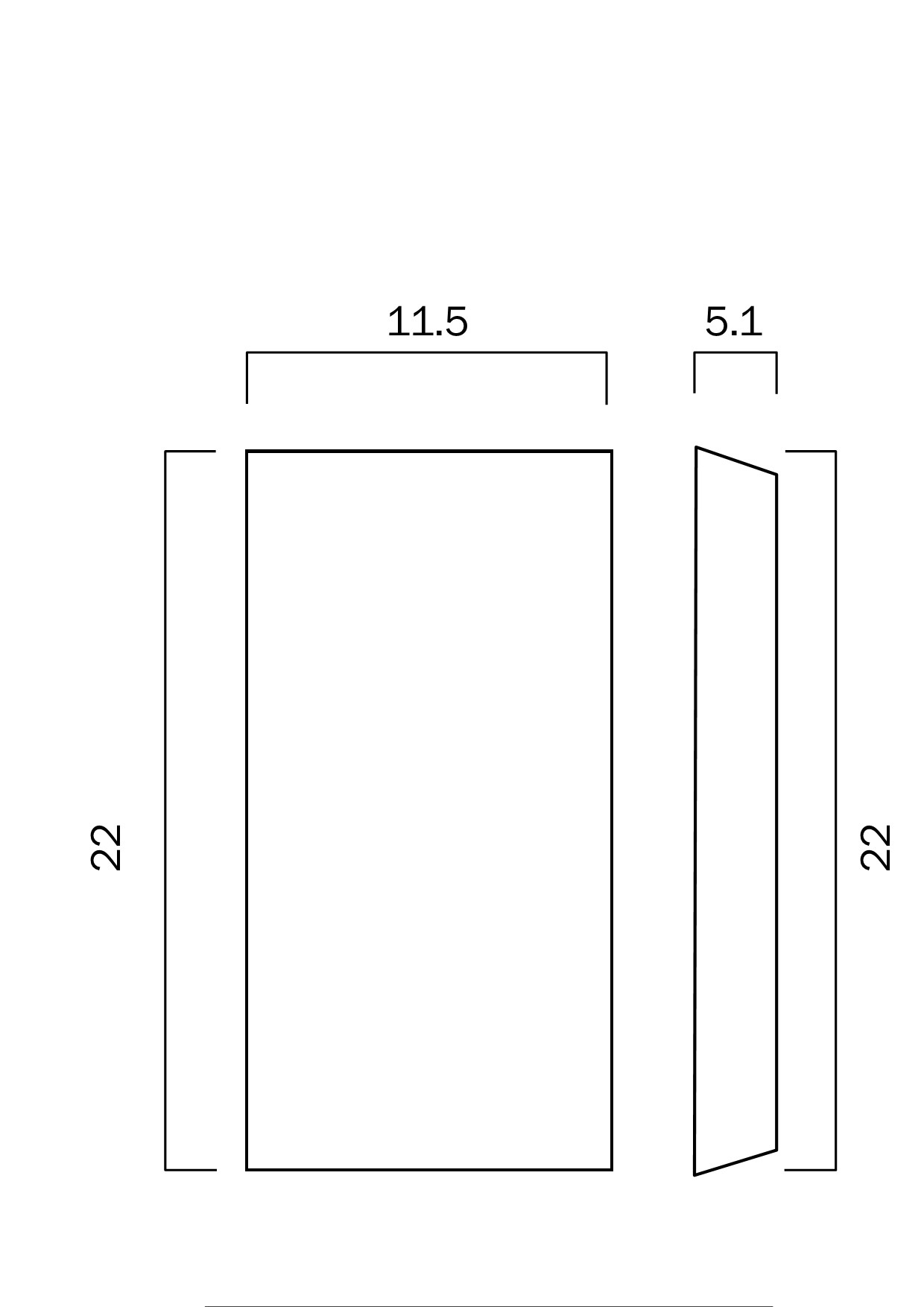 Downloads