The ALVEY spotlight series creates the perfect modernist look. Available in 4 sizes and 3 colors, with the added flexibility of a replaceable GU10 light source. The rotatable spot heads create focused pools of light and the fixture is perfect for rooms with low and mid-height ceilings.
Regular price
RRP
$59.00
/
Out of Stock
Estimated arrival date: 07-APR-2023
---
Telbix is a direct wholesaler. If you're interested in purchasing one of our products as an individual, please visit one of our excellent authorised distributors.
FIND AUTHORISED DISTRIBUTOR
Are you interested in purchasing Telbix products as a business?
DEALER LOGIN
Colour and Material

Fixture Color

: Black

Fixture Finish

: Painted,Sand,Satin

Fixture Material

: Iron

Canopy Color

: Black

Shade Color

: Black

Shade Material

: Iron
Size

Fixture Length (cm)

: 30.00

Fixture Projection (cm)

: 17.50

Fixture Width (cm)

: 7.00

Base Height (cm)

: 2.50

Base Length (cm)

: 30.00

Base Width (cm)

: 6.00

Canopy Length (cm)

: 30.00

Canopy Projection (cm)

: 2.50

Canopy Width (cm)

: 6.00

Shade Bottom (cm)

: 7.00
Specifications

Approvals

: RCM

Dimmable

: Globe Dependant

Electrical Protection

: CLASS I - HIGH VOLTAGE, EARTH REQUIRED

Globe / Light Source qty

: 2

Globe Type

: GU10

Installation Required

: Yes (by Licensed Electrician only)

IP Rating

: IP20

Power Factor

: >0.90

Wattage

: 6

Wattage (max)

: 12
Product Maintenance

Care Instructions

: Do not use strong liquid cleaners,Wipe clean with a dry cloth
Dimensions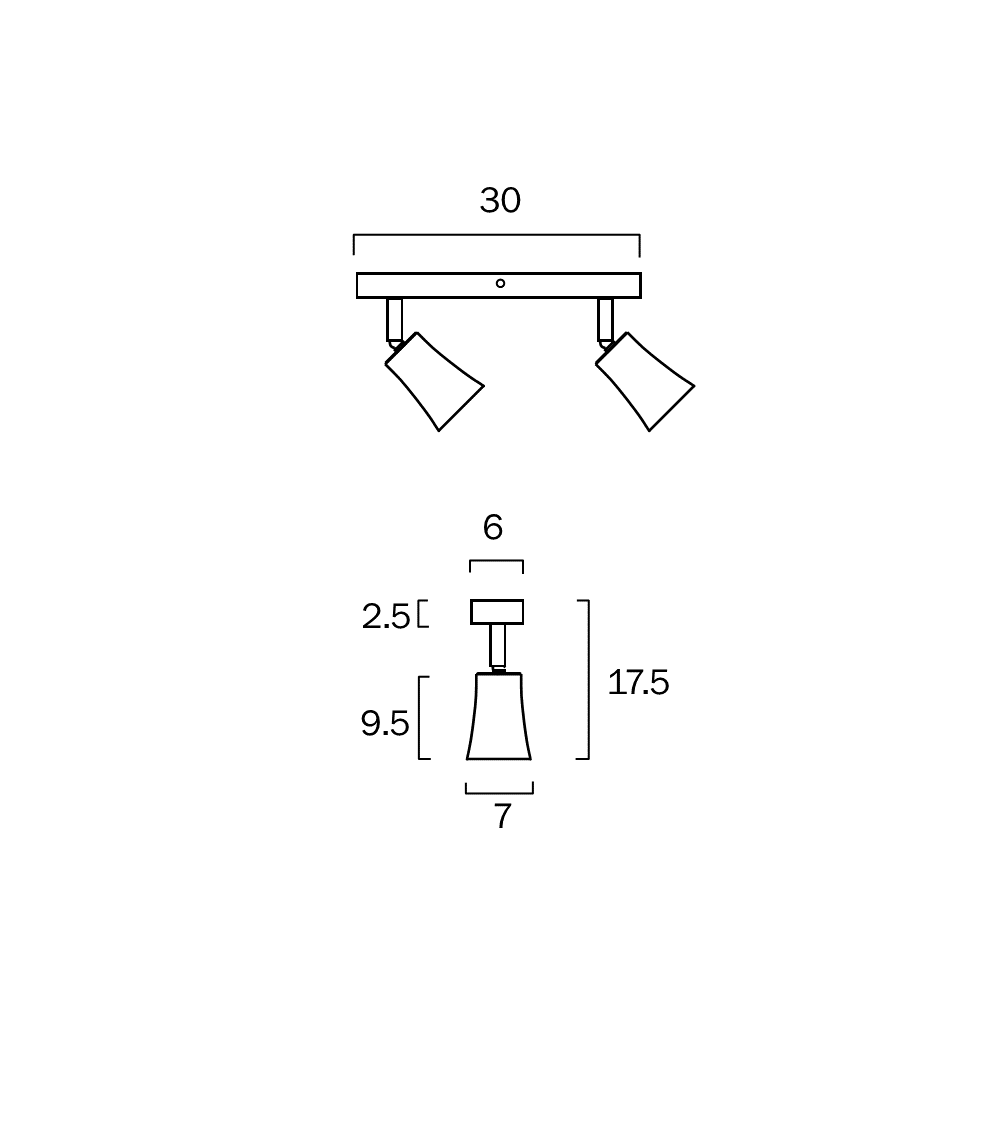 Downloads
Colour and Material

Fixture Color

: Black,Gold Brushed

Fixture Finish

: Painted,Sand,Satin

Fixture Material

: Iron

Canopy Color

: Black

Shade Color

: Gold Brushed

Shade Material

: Iron
Size

Fixture Length (cm)

: 30.00

Fixture Projection (cm)

: 17.50

Fixture Width (cm)

: 7.00

Base Height (cm)

: 2.50

Base Length (cm)

: 30.00

Base Width (cm)

: 6.00

Canopy Length (cm)

: 30.00

Canopy Projection (cm)

: 2.50

Canopy Width (cm)

: 6.00

Shade Bottom (cm)

: 7.00
Specifications

Approvals

: RCM

Dimmable

: Globe Dependant

Electrical Protection

: CLASS I - HIGH VOLTAGE, EARTH REQUIRED

Globe / Light Source qty

: 2

Globe Type

: GU10

Installation Required

: Yes (by Licensed Electrician only)

IP Rating

: IP20

Power Factor

: >0.90

Wattage

: 6

Wattage (max)

: 12
Product Maintenance

Care Instructions

: Do not use strong liquid cleaners,Wipe clean with a dry cloth
Dimensions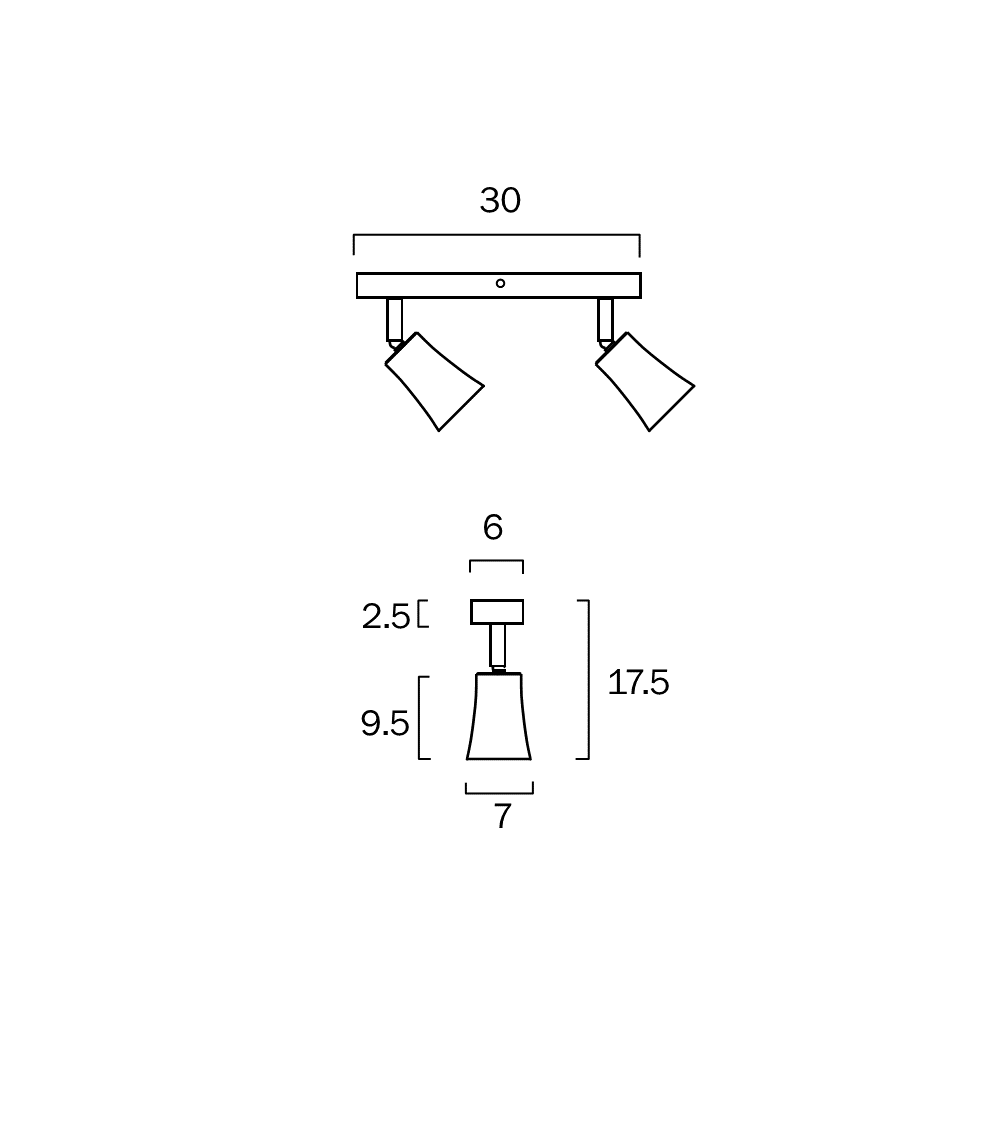 Downloads
Colour and Material

Fixture Color

: White

Fixture Finish

: Painted,Sand,Satin

Fixture Material

: Iron

Canopy Color

: White

Shade Color

: White

Shade Material

: Iron
Size

Fixture Length (cm)

: 30.00

Fixture Projection (cm)

: 17.50

Fixture Width (cm)

: 7.00

Base Height (cm)

: 2.50

Base Length (cm)

: 30.00

Base Width (cm)

: 6.00

Canopy Length (cm)

: 30.00

Canopy Projection (cm)

: 2.50

Canopy Width (cm)

: 6.00

Shade Bottom (cm)

: 7.00
Specifications

Approvals

: RCM

Dimmable

: Globe Dependant

Electrical Protection

: CLASS I - HIGH VOLTAGE, EARTH REQUIRED

Globe / Light Source qty

: 2

Globe Type

: GU10

Installation Required

: Yes (by Licensed Electrician only)

IP Rating

: IP20

Power Factor

: >0.90

Wattage

: 6

Wattage (max)

: 12
Product Maintenance

Care Instructions

: Do not use strong liquid cleaners,Wipe clean with a dry cloth
Dimensions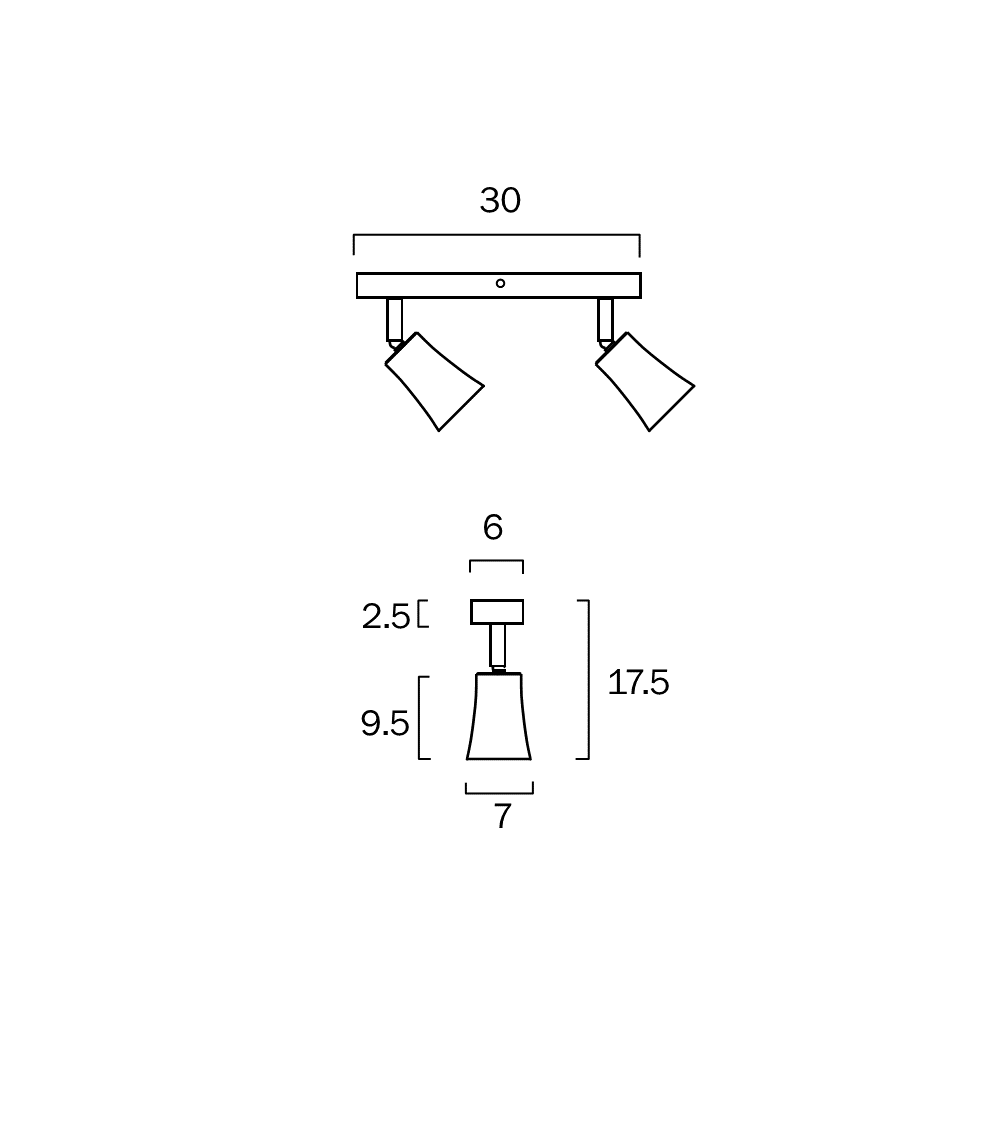 Downloads