Sparkling cuts of optik crystal make the CERONE table lamp a modern classic. The rectangular design provides a shallow footprint giving you more space on your table. When lit the room takes on a classic and luxurious shimmer. Available in Antique gold with clear, Black with champagne or Chrome with smoke.
Regular price
RRP
$229.00
/
---
Telbix is a direct wholesaler. If you're interested in purchasing one of our products as an individual, please visit one of our excellent authorised dealers.
FIND AUTHORISED DEALER
Are you interested in purchasing Telbix products as a business?
DEALER LOGIN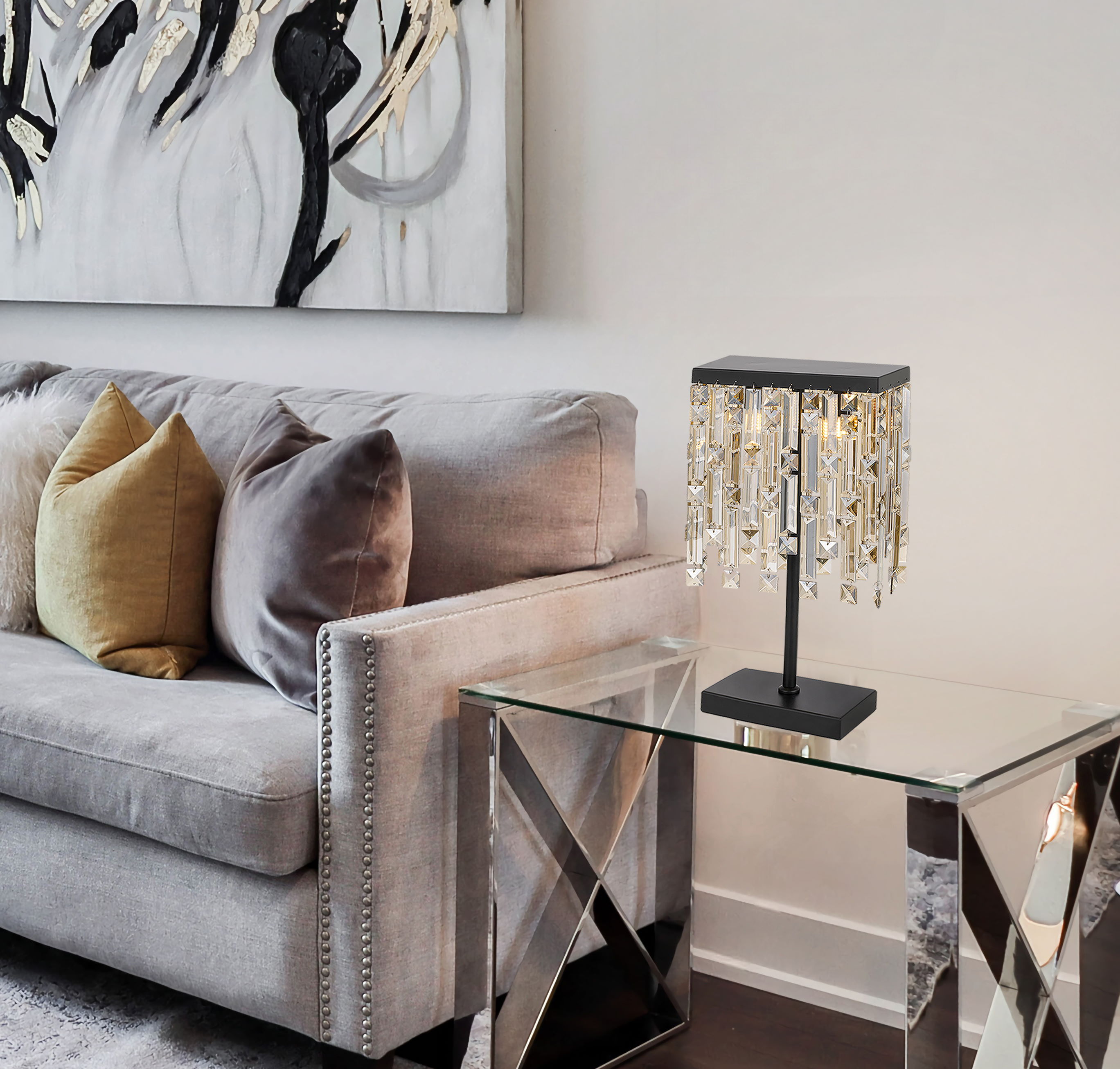 Colour and Material

Fixture Color

: Black,Champagne

Fixture Material

: Iron,Crystal

Base Color

: Black

Base Material

: Iron

Cable Color

: Black

Cable Material

: PVC

Shade Color

: Champagne

Shade Material

: Crystal
Size

Fixture Height (cm)

: 45.00

Fixture Length (cm)

: 25.00

Fixture Width (cm)

: 10.00

Base Length (cm)

: 18.00

Base Width (cm)

: 10.00

Cable Length (cm)

: 180 (30+Inline Switch+150)
Specifications

Approvals

: RCM

Electrical Protection

: CLASS II - DOUBLE INSULATED, EARTH NOT REQUIRED

Globe / Light Source qty

: 2

Globe Type

: G9

IP Rating

: IP20

Wattage

: 28

Wattage (max)

: 56
Product Maintenance

Care Instructions

: Do not use strong liquid cleaners,Wipe clean with a dry cloth
Dimensions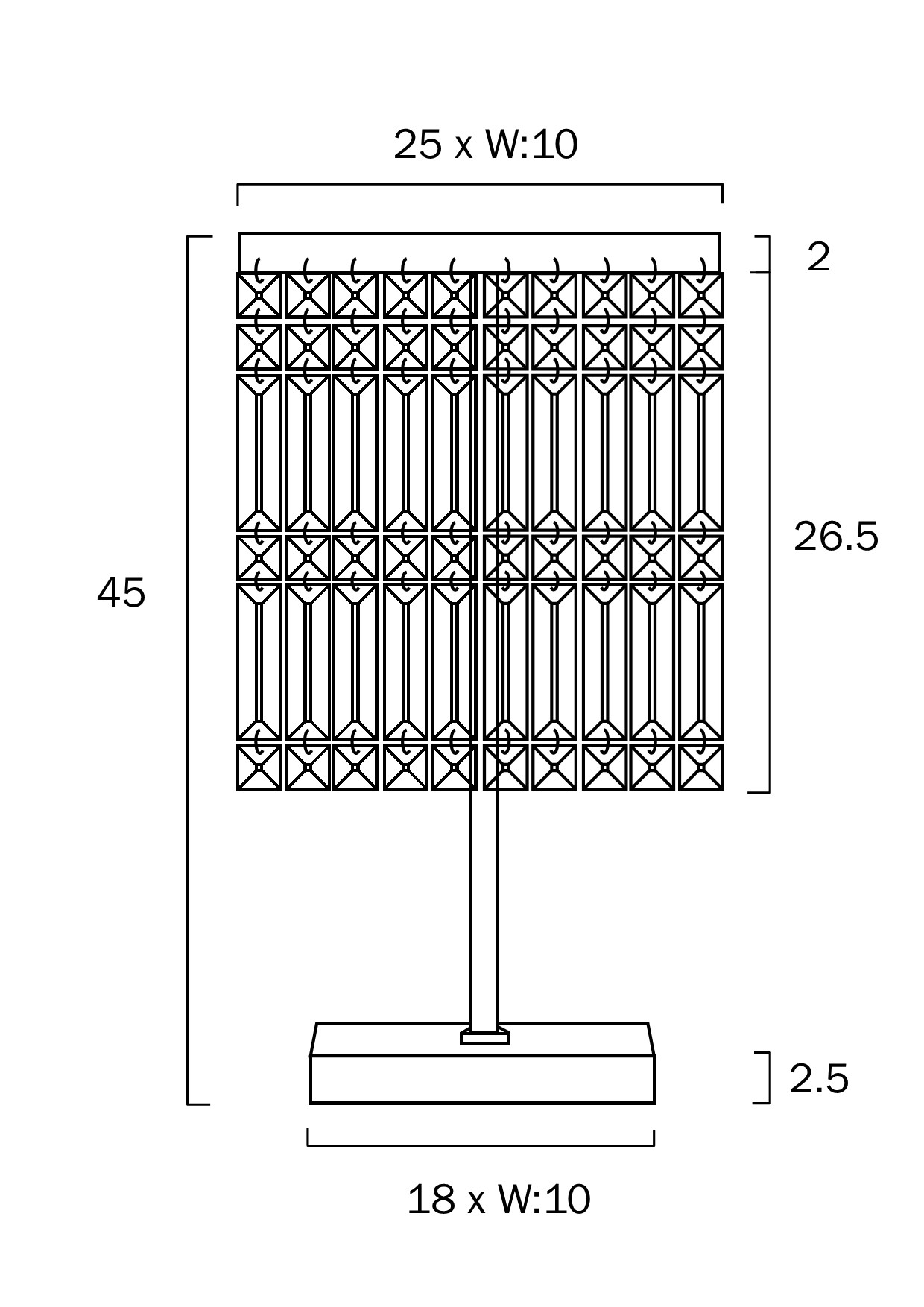 Downloads
Colour and Material

Fixture Color

: Chrome,Smoke

Fixture Material

: Iron,Crystal

Base Color

: Chrome

Base Material

: Iron

Cable Color

: Black

Cable Material

: PVC

Shade Color

: Smoke

Shade Material

: Crystal
Size

Fixture Height (cm)

: 45.00

Fixture Length (cm)

: 25.00

Fixture Width (cm)

: 10.00

Base Length (cm)

: 18.00

Base Width (cm)

: 10.00

Cable Length (cm)

: 180 (30+Inline Switch+150)
Specifications

Approvals

: RCM

Electrical Protection

: CLASS II - DOUBLE INSULATED, EARTH NOT REQUIRED

Globe / Light Source qty

: 2

Globe Type

: G9

IP Rating

: IP20

Wattage

: 28

Wattage (max)

: 56
Product Maintenance

Care Instructions

: Do not use strong liquid cleaners,Wipe clean with a dry cloth
Dimensions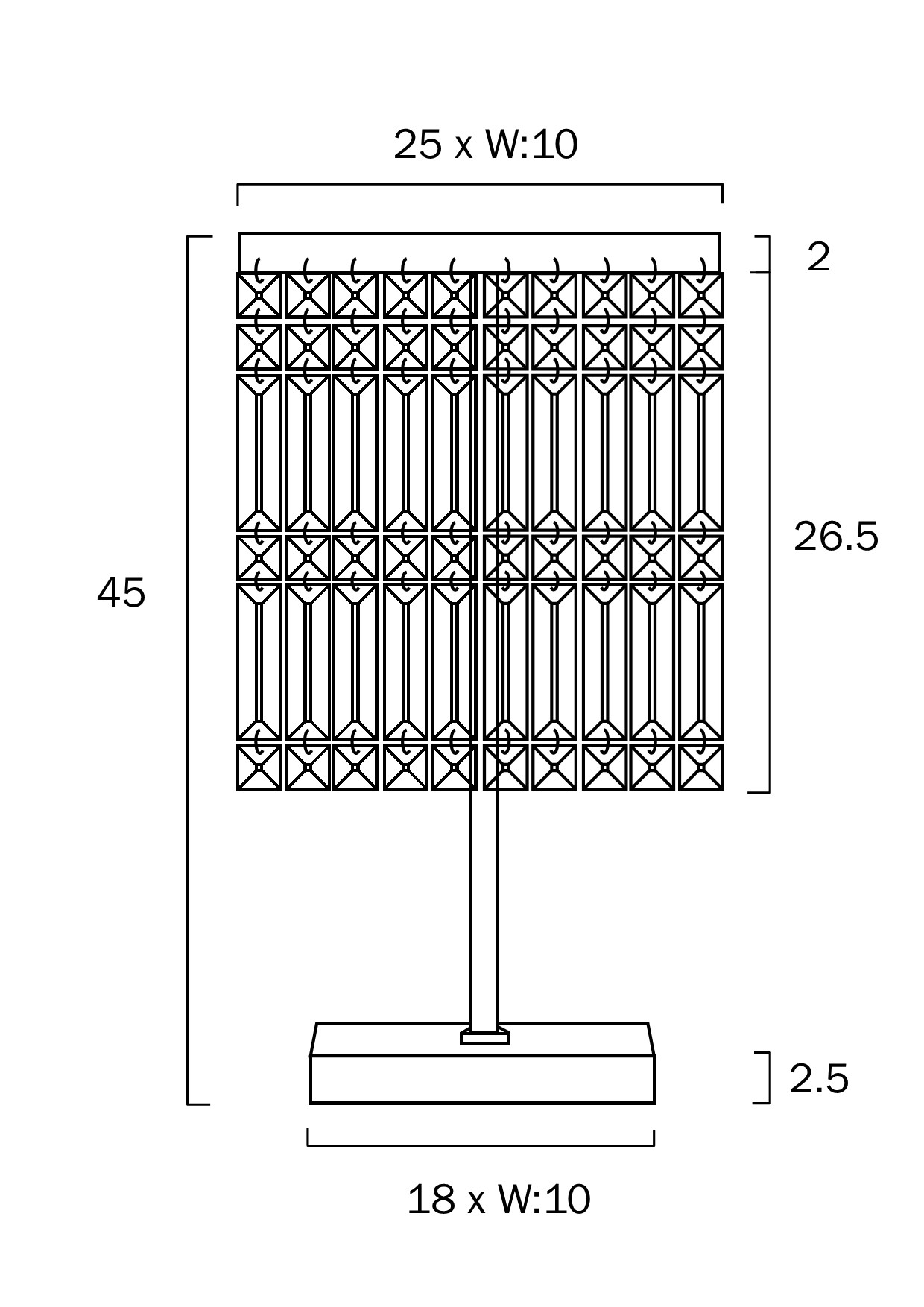 Downloads
Colour and Material

Fixture Color

: Antique Gold,Clear

Fixture Material

: Iron,Crystal

Base Color

: Antique Gold

Base Material

: Iron

Cable Color

: Black

Cable Material

: PVC

Shade Color

: Clear

Shade Material

: Crystal
Size

Fixture Height (cm)

: 45.00

Fixture Length (cm)

: 25.00

Fixture Width (cm)

: 10.00

Base Length (cm)

: 18.00

Base Width (cm)

: 10.00

Cable Length (cm)

: 180 (30+Inline Switch+150)
Specifications

Approvals

: RCM

Electrical Protection

: CLASS II - DOUBLE INSULATED, EARTH NOT REQUIRED

Globe / Light Source qty

: 2

Globe Type

: G9

IP Rating

: IP20

Wattage

: 28

Wattage (max)

: 56
Product Maintenance

Care Instructions

: Do not use strong liquid cleaners,Wipe clean with a dry cloth
Dimensions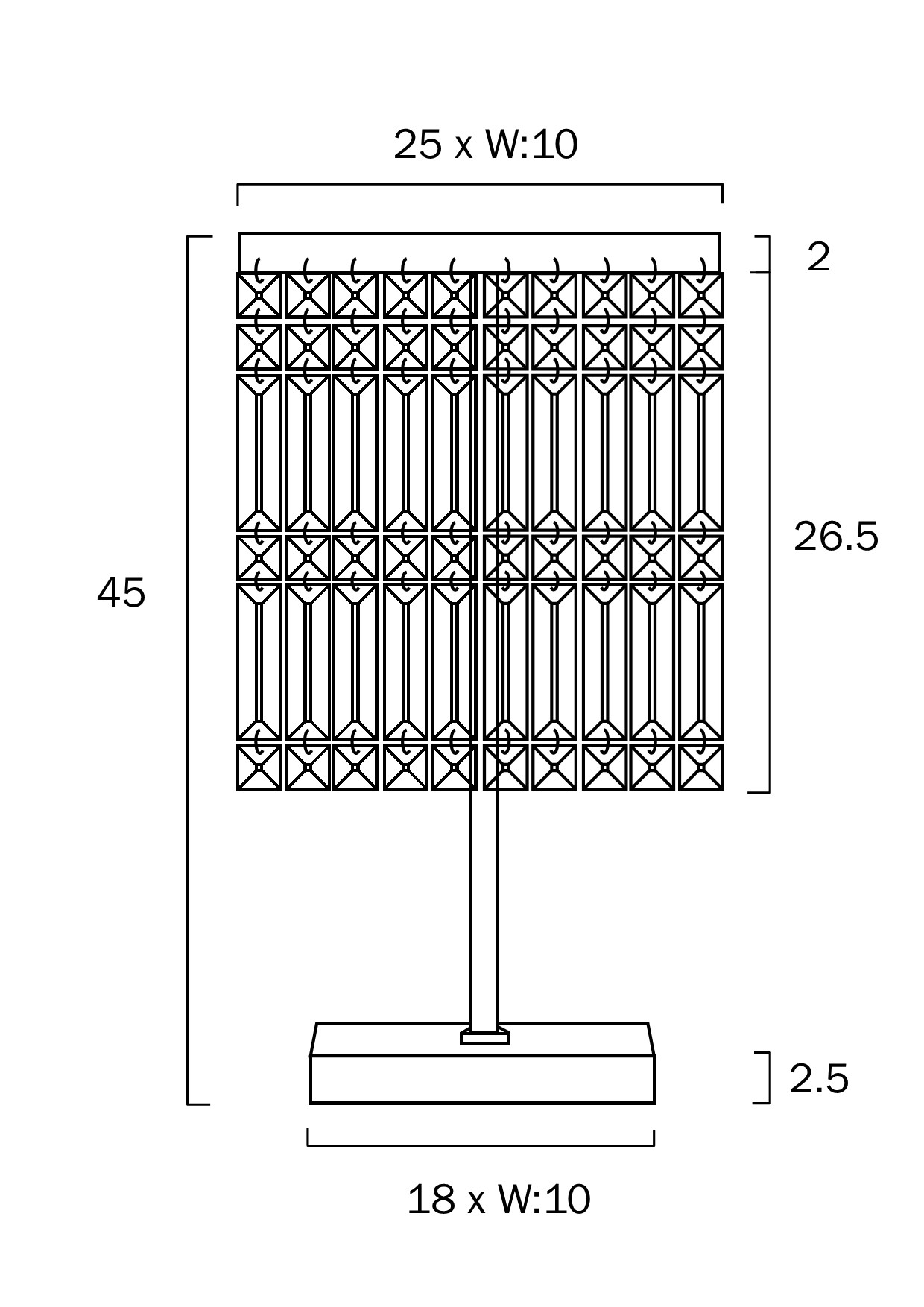 Downloads